Black History Month Profiles: A.J. Starling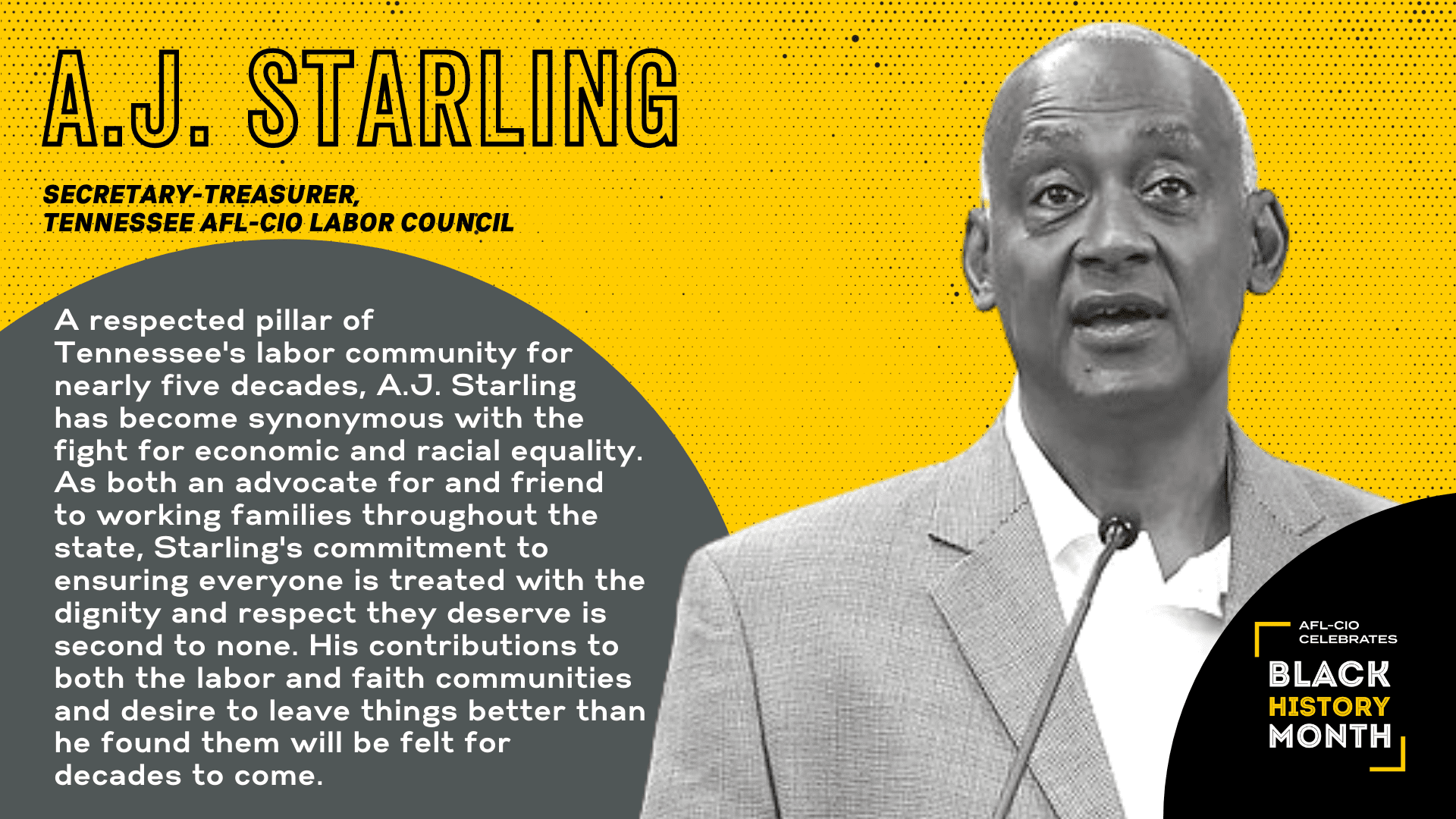 This year, for Black History Month, we're taking a look at a group of leaders who are currently active making Black history across the labor movement. Check back daily for a new profile and meet some of the people working to improve not only their community, but also to improve conditions for working people across the country. Today's profile is  A.J. Starling.
A respected pillar of Tennessee's labor community for nearly five decades, A.J. Starling has become synonymous with the fight for economic and racial equality. As both an advocate for and friend to working families throughout the state, his commitment to ensuring that everyone is treated with the dignity and respect that they deserve is second to none. His contributions to both the labor and faith communities and desire to leave things better than he found them will be felt for decades to come.
Kenneth Quinnell
Fri, 02/26/2021 – 09:30