Black History Month Profiles: Darrell Copeland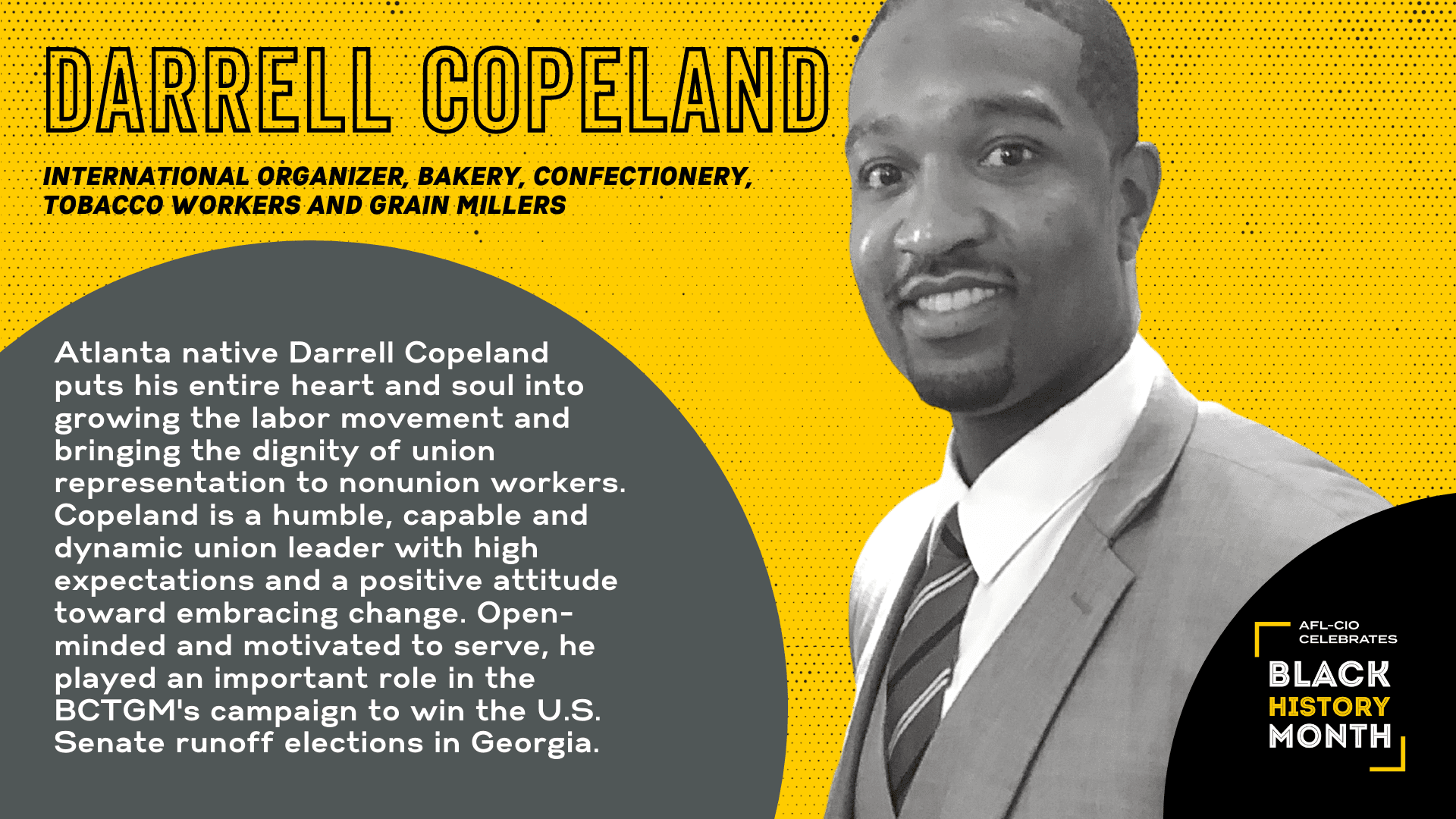 This year, for Black History Month, we're taking a look at a group of leaders who are currently active making Black history across the labor movement. Check back daily for a new profile and meet some of the people working to improve not only their community, but also to improve conditions for working people across the country. Today's profile is Darrell Copeland.
Darrell Copeland hails from Atlanta and he puts his heart and soul into growing the labor movement and bringing the dignity of union representation to nonunion workers. Copeland is a humble, capable and dynamic union leader with high expectations and a positive attitude while embracing change. Open-minded and motivated to serve, he played an important role in the Bakery, Confectionery, Tobacco Workers and Grain Millers' (BCTGM's) campaign to win the U.S. Senate runoff elections in Georgia. He was also important in the recent BCTGM organizing victory in Memphis, Tennessee, at the Blue City Brewery, and he continues to build experience as a passionate and effective union organizer throughout the South.
Kenneth Quinnell
Thu, 02/25/2021 – 09:27