Black History Month Profiles: LaTanya Cline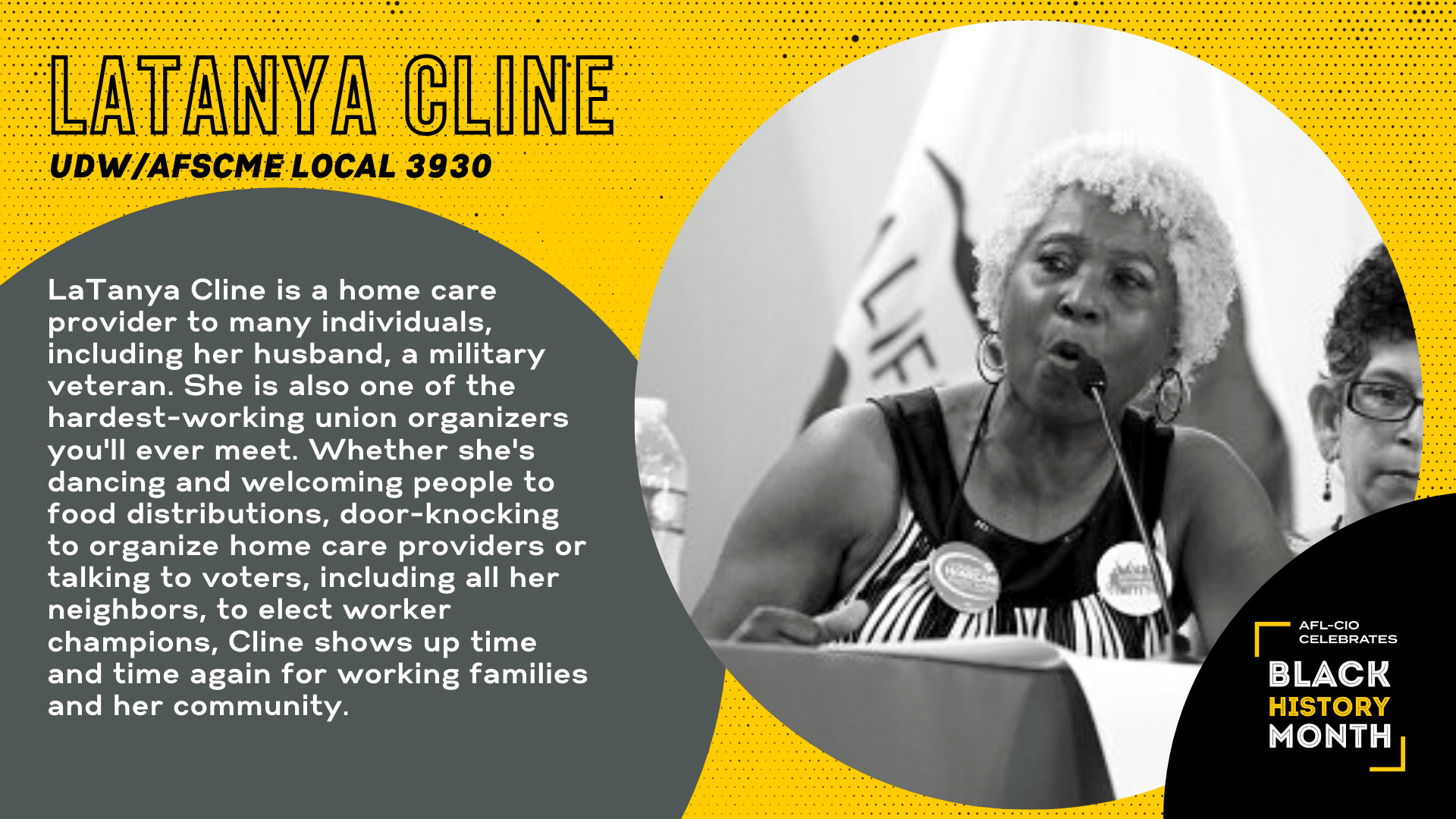 This year, for Black History Month, we're taking a look at a group of leaders who are currently active making Black history across the labor movement. Check back daily for a new profile and meet some of the people working to improve not only the conditions for working people in their community, but also across the country. Today's profile is LaTanya Cline.
LaTanya Cline is a member of United Domestic Workers of America (AFSCME Local 3930). Cline is a home care provider to many individuals, including her husband, a military veteran. She is also one of the hardest-working union organizers you'll ever meet. Whether she's dancing and welcoming people to food distributions, door-knocking to organize home care providers or talking to voters, Cline shows up time and time again for working families and her community.
Kenneth Quinnell
Mon, 02/08/2021 – 08:37