Black History Month Profiles: Micheal Davis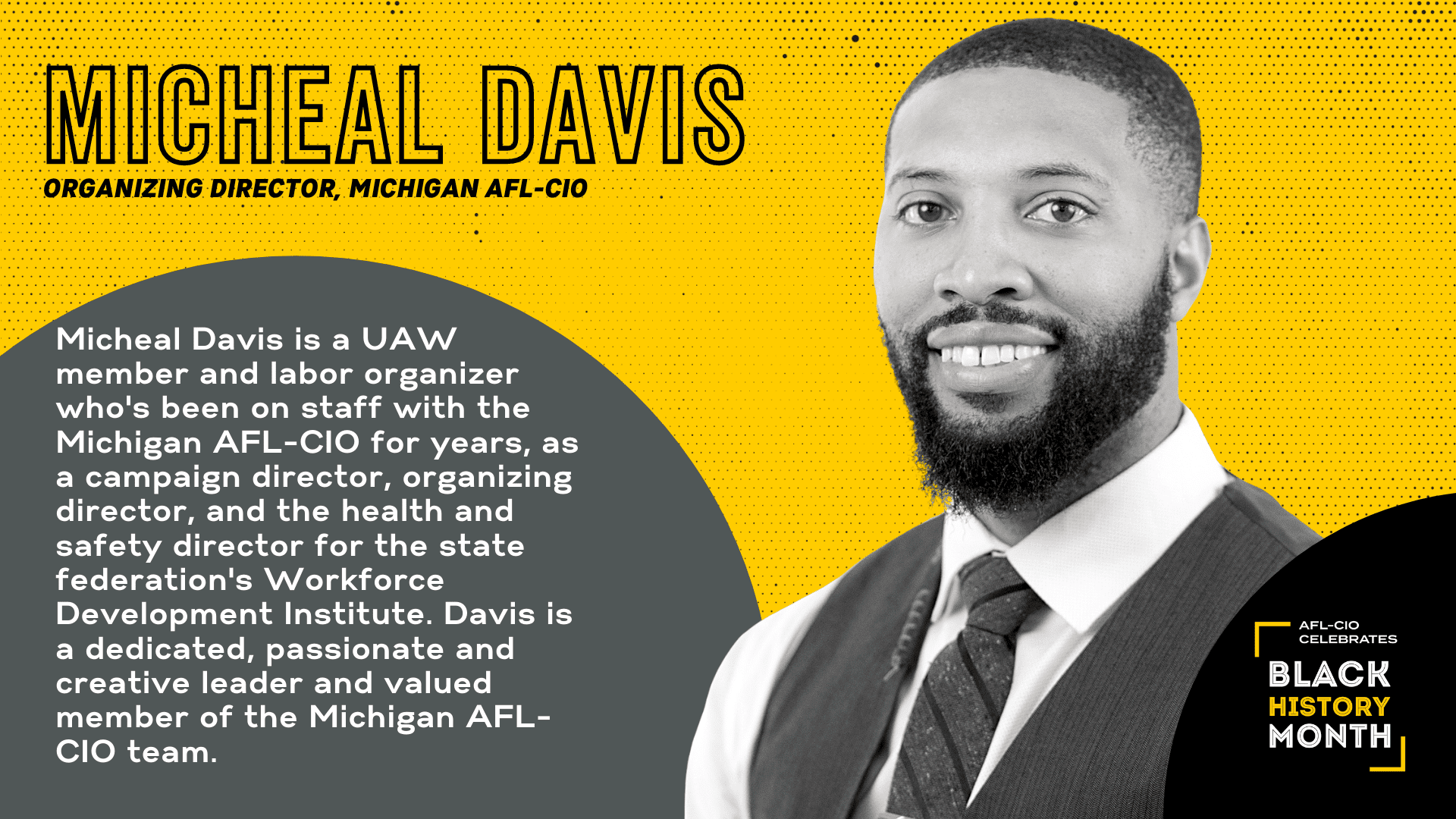 This year, for Black History Month, we're taking a look at a group of leaders who are currently active making Black history across the labor movement. Check back daily for a new profile and meet some of the people working to improve not only the conditions for working people in our community, but also across the country. Today's profile is Micheal Davis.
Micheal Davis is a member of the UAW and a labor organizer who's been on staff with the Michigan AFL-CIO for years, as campaign director, organizing director, and health and safety director for the state federation's Workforce Development Institute. Davis is a dedicated, passionate and creative leader and valued member of the Michigan AFL-CIO team.
Kenneth Quinnell
Thu, 02/18/2021 – 09:32