Black History Month Profiles: Robert K. Cook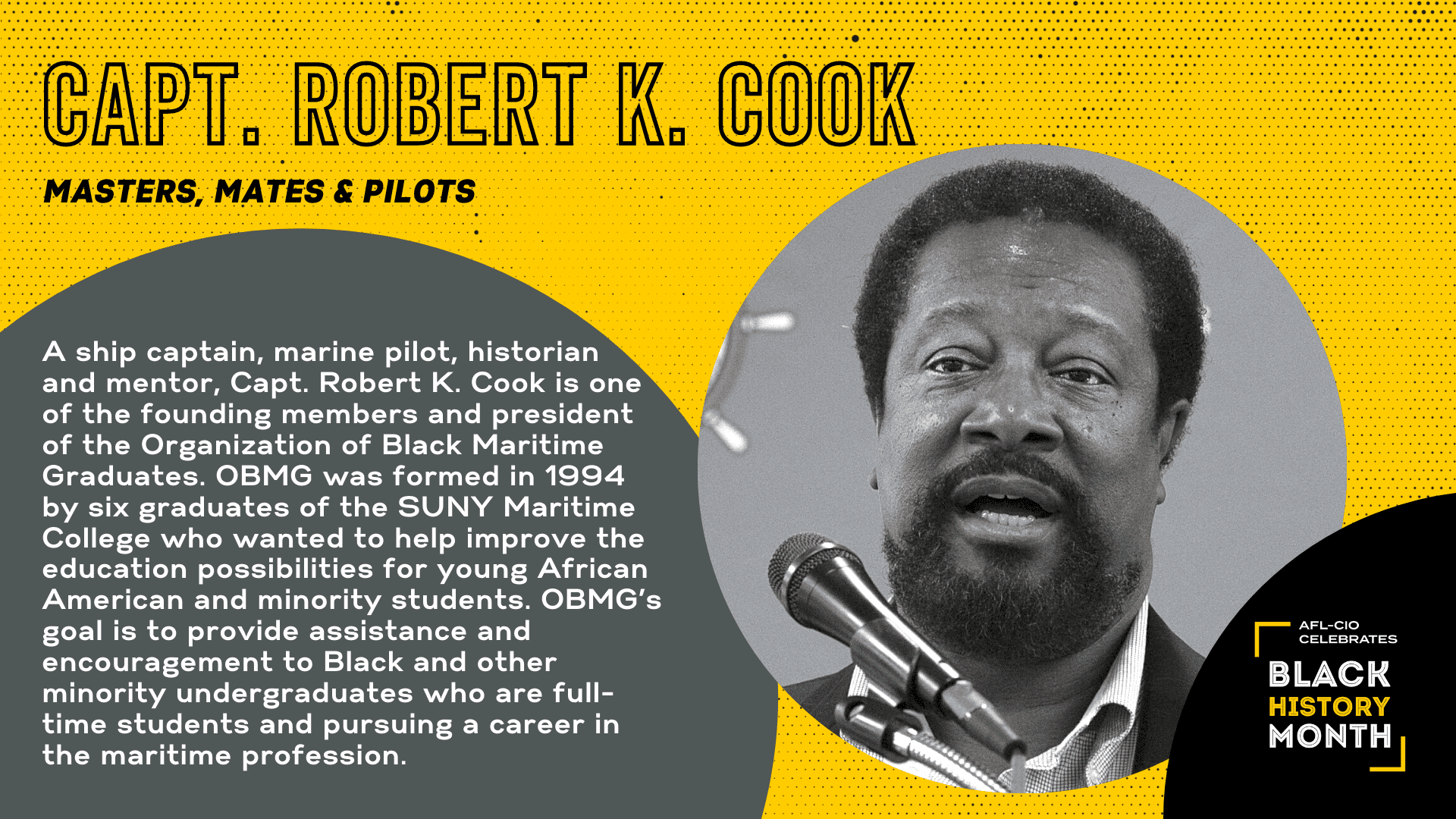 This year, for Black History Month, we're taking a look at a group of leaders who are currently active making Black history across the labor movement. Check back daily for a new profile and meet some of the people working to improve not only the conditions for working people in our community, but also across the country. Today's profile is Robert K. Cook.
A ship captain, marine pilot, historian and mentor, Capt. Robert K. Cook is a founding member and president of the Organization of Black Maritime Graduates (OBMG). OBMG was formed in 1994 by six graduates of the SUNY Maritime College who wanted to help improve the education possibilities for young African American and minority students. OBMG's goal is to provide assistance and encouragement to Black and other minority undergraduates who are full-time students and pursuing a career in the maritime profession.
Kenneth Quinnell
Mon, 02/15/2021 – 08:50