Black History Month Profiles: Sandor L. Duncan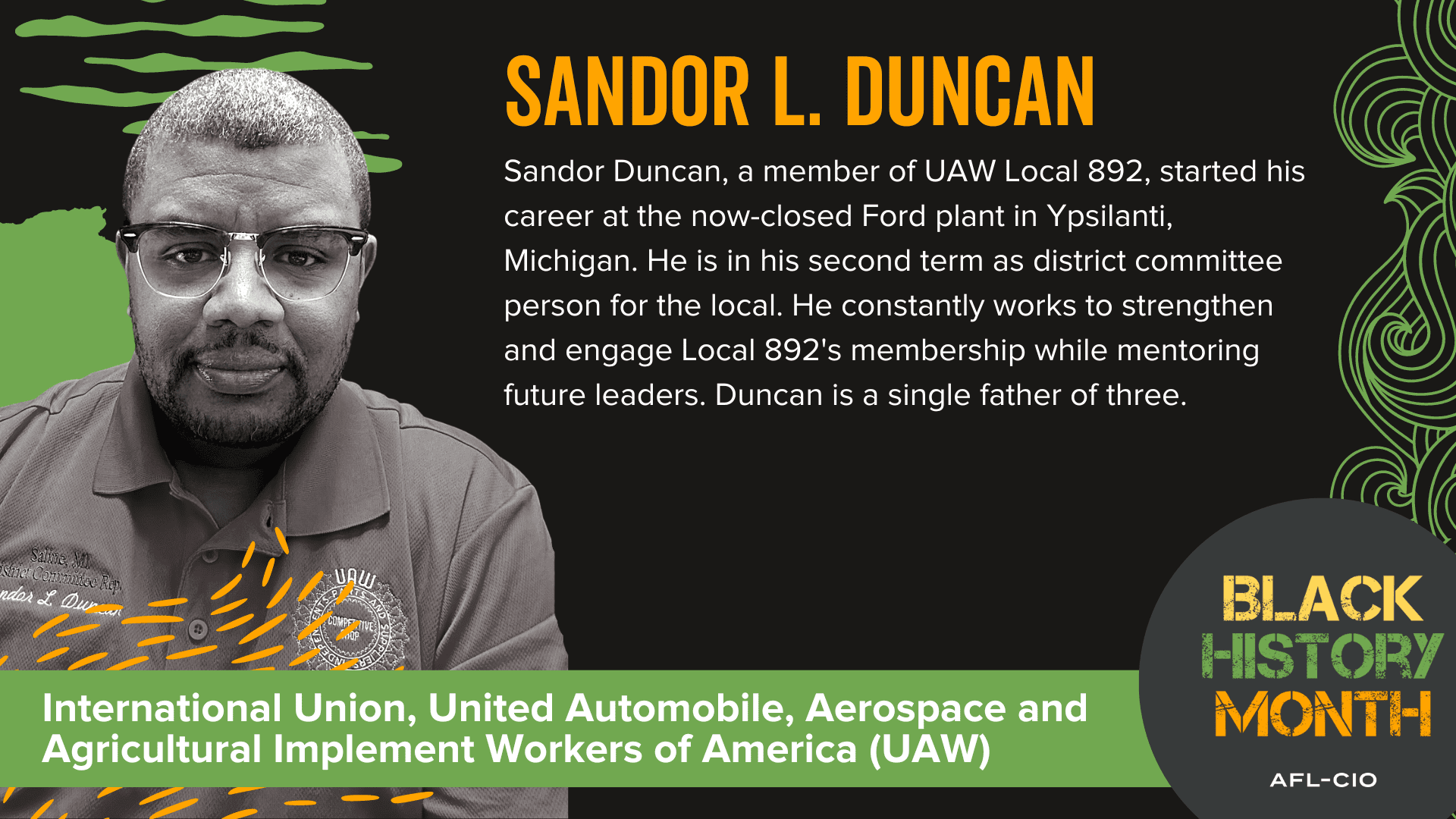 This year, for Black History Month, we're taking a look at a group of leaders who are currently active making Black history across the labor movement. Check back daily for a new profile and meet some of the people working to improve not only their community, but also to improve conditions for working people across the country. Today's profile is International Union, United Automobile, Aerospace and Agricultural Implement Workers of America (UAW).
Sandor Duncan, a member of UAW Local 892, started his career at the now-closed Ford plant in Ypsilanti, Michigan. He is in his second term as district committee person for the local. He constantly works to strengthen and engage Local 892's membership while mentoring future leaders. Duncan is a single father of three.
Kenneth Quinnell
Thu, 02/09/2023 – 10:00