Black History Month Profiles: Shawanda Rankin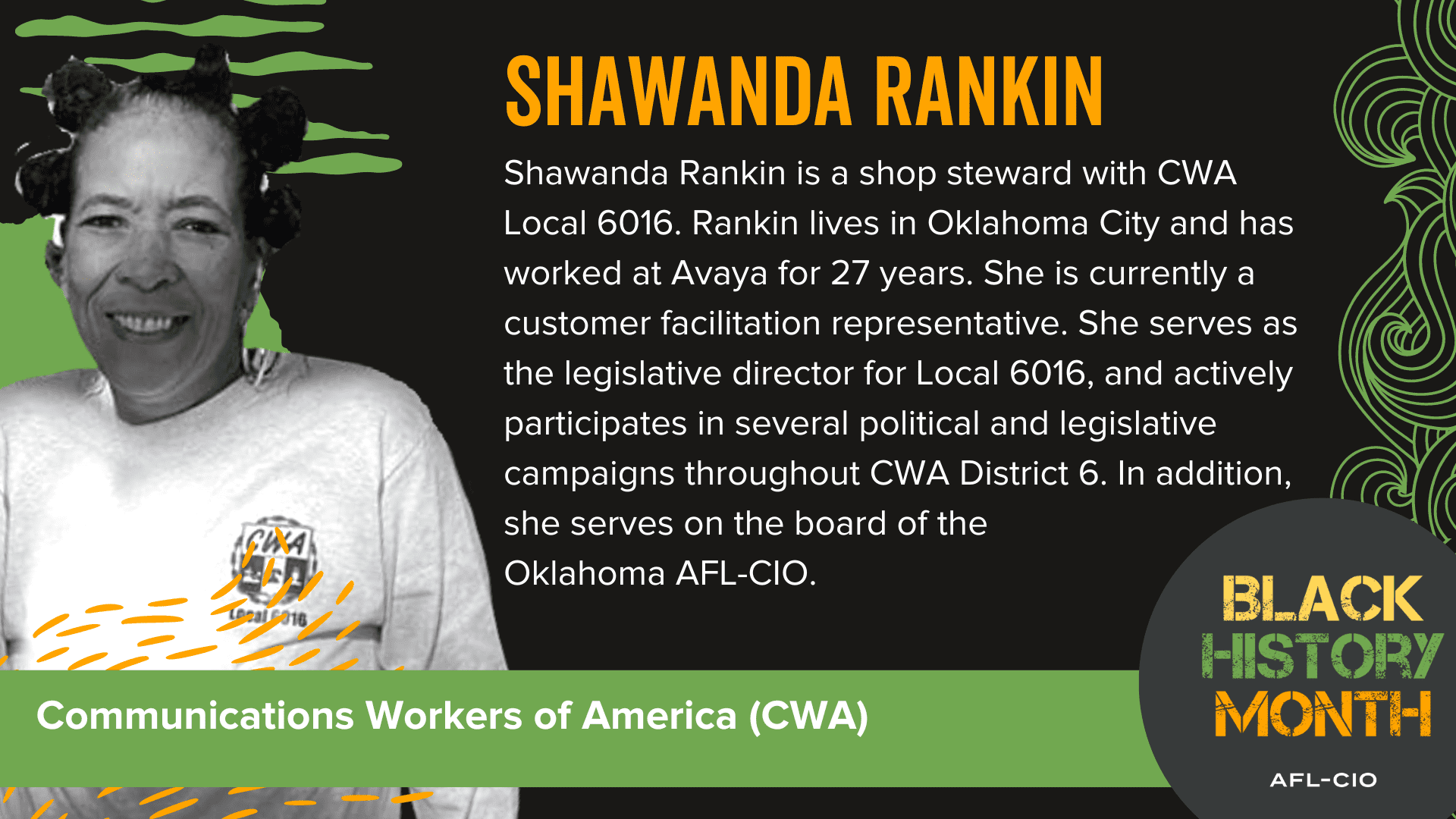 This year, for Black History Month, we're taking a look at a group of leaders who are currently active making Black history across the labor movement. Check back daily for a new profile and meet some of the people working to improve not only their community, but also to improve conditions for working people across the country. Today's profile is Shawanda Rankin of the Communications Workers of America (CWA).
Shawanda Rankin is a shop steward with CWA Local 6016. Rankin lives in Oklahoma City and has worked at Avaya for 27 years. She is currently a customer facilitation representative. She serves as the legislative director for Local 6016, and actively participates in several political and legislative campaigns throughout CWA District 6. In addition, she serves on the board of the Oklahoma AFL-CIO.
Kenneth Quinnell
Wed, 02/08/2023 – 10:00