Black History Month Profiles: Trina Dean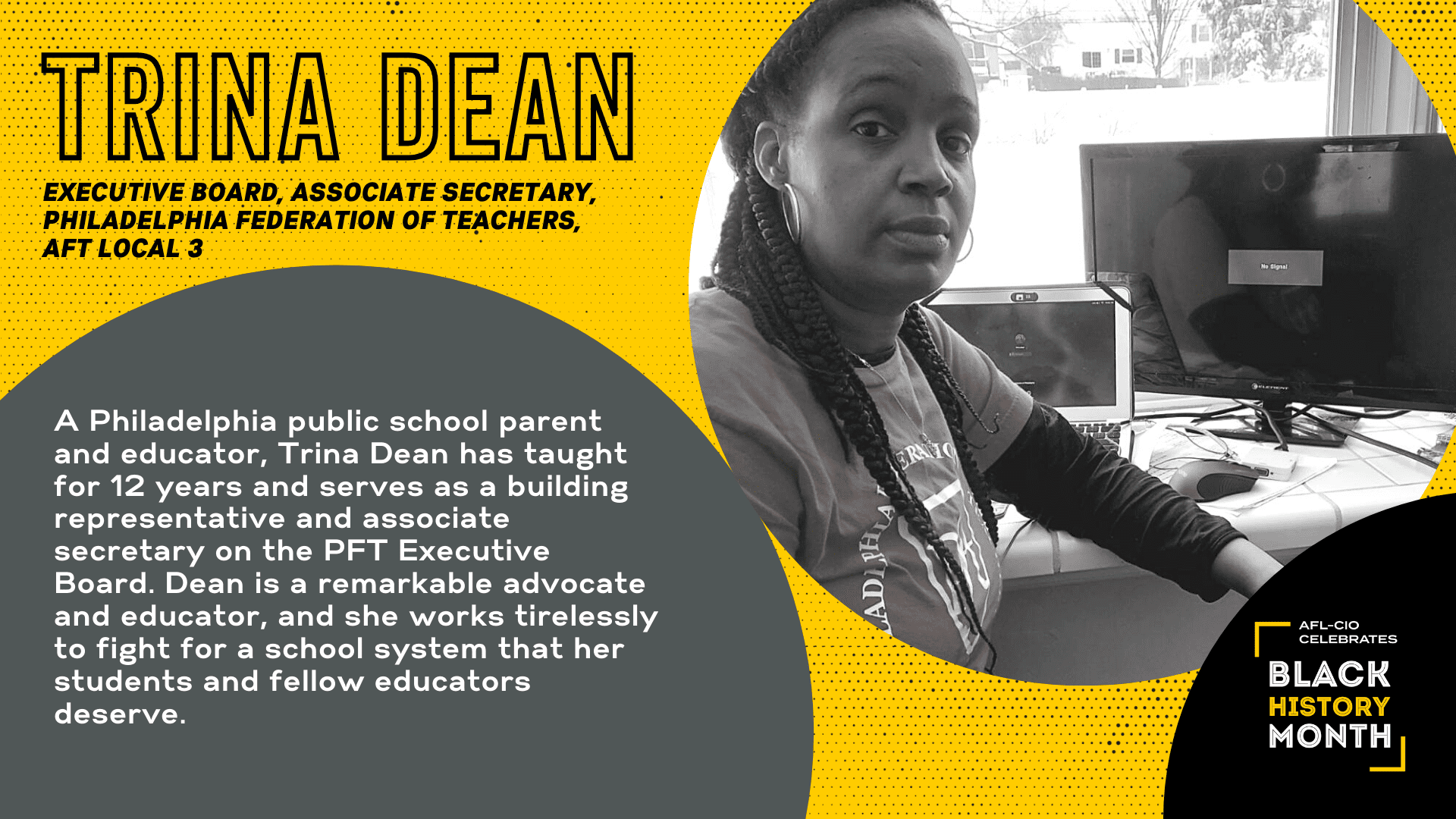 This year, for Black History Month, we're taking a look at a group of leaders who are currently active making Black history across the labor movement. Check back daily for a new profile and meet some of the people working to improve not only their community, but also to improve conditions for working people across the country. Today's profile is Trina Dean.
A Philadelphia public school parent and educator, Trina Dean has taught for 12 years and serves as a building representative and associate secretary on the executive board of the Philadelphia Federation of Teachers, American Federation of Teachers (AFT) Local 3. Dean is a remarkable advocate and educator, and she fights tirelessly for a school system that her students and fellow educators deserve.
Kenneth Quinnell
Tue, 02/23/2021 – 09:30