Freight Railroad Worker Stories: Kari Cecil of SMART-TD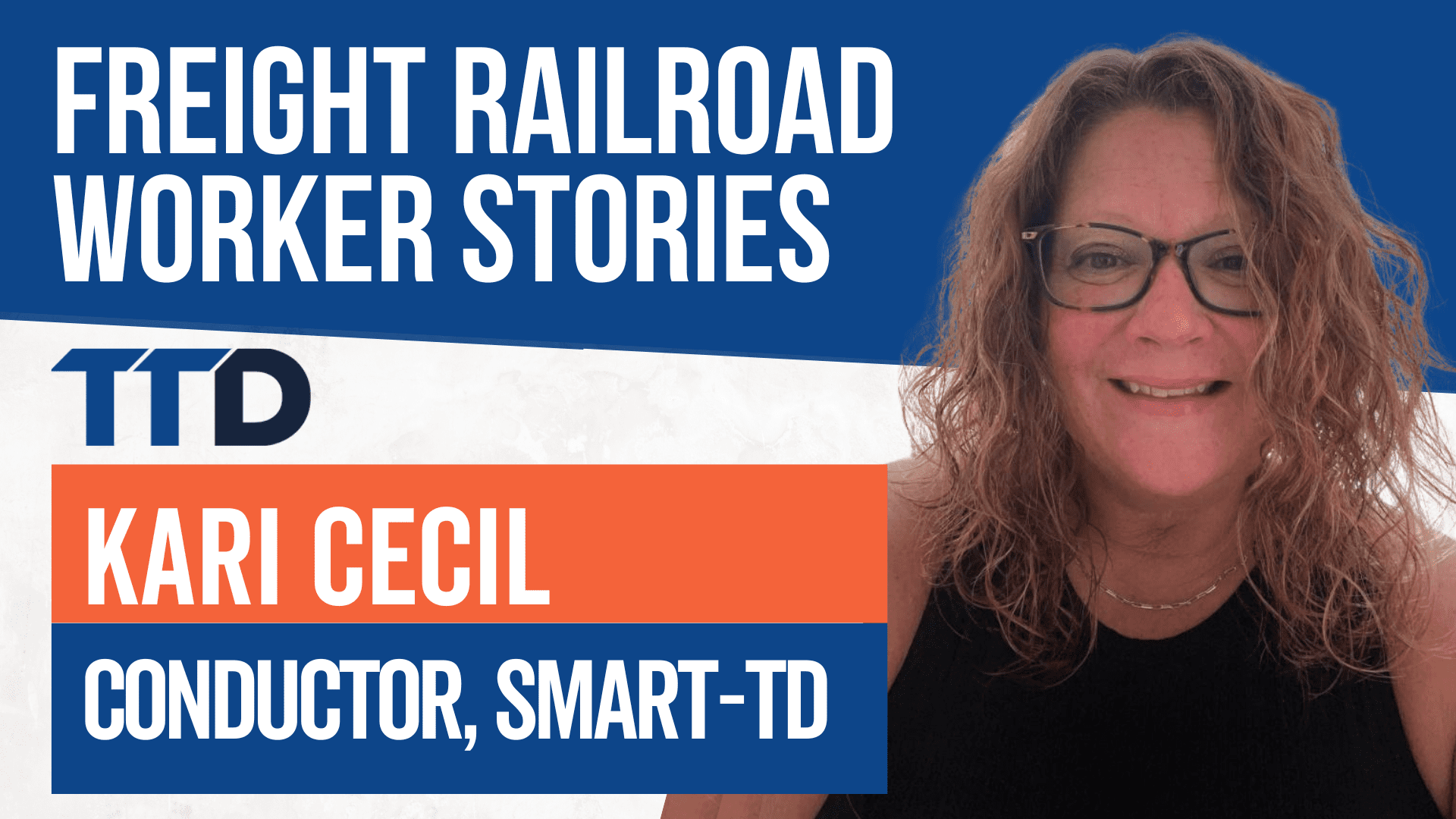 At a recent virtual U.S. Freight Railroad Worker Town Hall, Transportation Trades Department, AFL-CIO, (TTD) President Greg Regan introduced a group of workers who explained the challenges they've faced in their three-year fight for a new contract with U.S. freight railroad companies:
Since 2015, seven major railroad companies made $146 billion in net profits off the backs of these workers. That's the most money they've ever made in the history of railroading—even more than the Gilded Era railroad robber barons. During this same time period, the companies eliminated 45,000 jobs from the industry. Instead of recognizing the value of these workers, the companies have enacted massive job cuts and offered the remaining workers a net pay cut and worse health care benefits than they have now. This is unacceptable.
In the coming days, the AFL-CIO will share the stories of those workers. Check back here every day for more.
Today's story comes from Kari Cecil, who works as a conductor in Galesburg, Illinois. She is a member of the International Association of Sheet Metal, Air, Rail and Transportation Workers (SMART) Transportation Division.
Cecil said: "As a conductor, I work anywhere from 12 to 20 hours a day. I have no set schedule—and I work the weekends and holidays. I am at the mercy of the railroad. We are only supposed to work 12 hours, but management seems to forget that.
"The BNSF Hi-Viz attendance policy is the most egregious attendance policy we have seen. It allows no time off without penalty. It doesn't allow us to spend time with our families or to make appointments for our own health and safety. Our last attendance policy was manageable, where we could spend some time with family, make some appointments, and pick and choose what we missed.
"Now, we just miss everything.
"Management has made it quite clear that they believe we are expendable. However, their profits are on our backs. We are out there working egregious schedules while they continue to stay home, make their appointments, and spend their time with their families."
Kenneth Quinnell
Thu, 08/18/2022 – 10:30