Hispanic Heritage Month Profiles: Alicia Hernández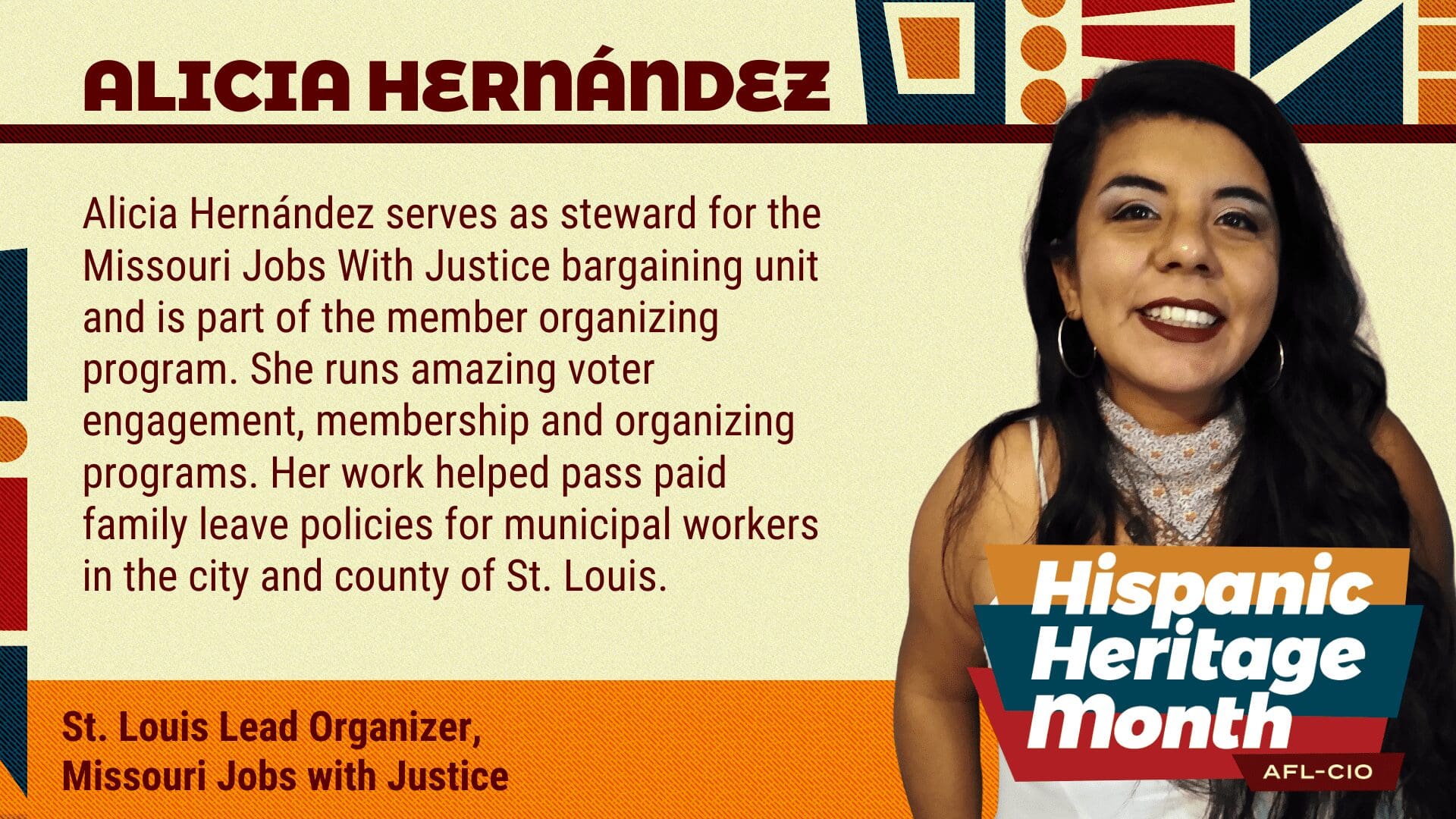 Throughout Hispanic Heritage Month, the AFL-CIO will be profiling leaders and activists to spotlight the diverse contributions Hispanics and Latinos have made to the labor movement. Today's profile features Alicia Hernández.
Alicia Hernández serves as steward for the Missouri Jobs With Justice bargaining unit and is part of the member organizing program. She runs amazing voter engagement, membership and organizing programs. Her work helped pass paid family leave policies for municipal workers in the city and county of St. Louis.
Kenneth Quinnell
Thu, 10/06/2022 – 10:00