Hispanic Heritage Month Profiles: Joseph Valdivia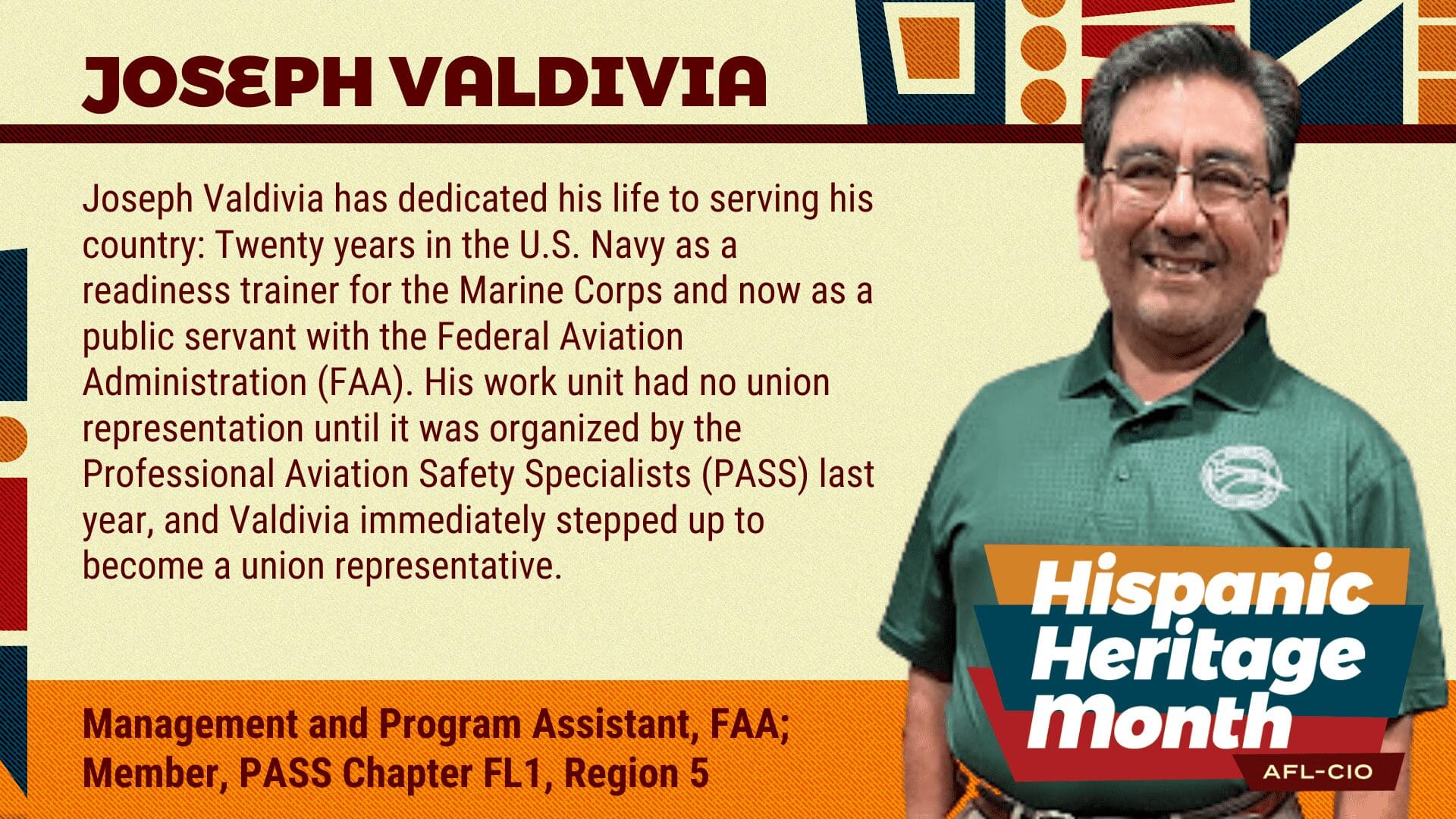 Throughout Hispanic Heritage Month, the AFL-CIO will be profiling leaders and activists to spotlight the diverse contributions Hispanics and Latinos have made to the labor movement. Today's profile features Joseph Valdivia.
Joseph Valdivia has dedicated his life to serving his country: Twenty years in the U.S. Navy as a readiness trainer for the Marine Corps and now as a public servant with the Federal Aviation Administration (FAA). His work unit had no union representation until it was organized by the Professional Aviation Safety Specialists (PASS) last year, and Valdivia immediately stepped up to become a union representative.
Kenneth Quinnell
Mon, 09/19/2022 – 10:05