Hispanic Heritage Month Profiles: Leticia "Letty" Marcum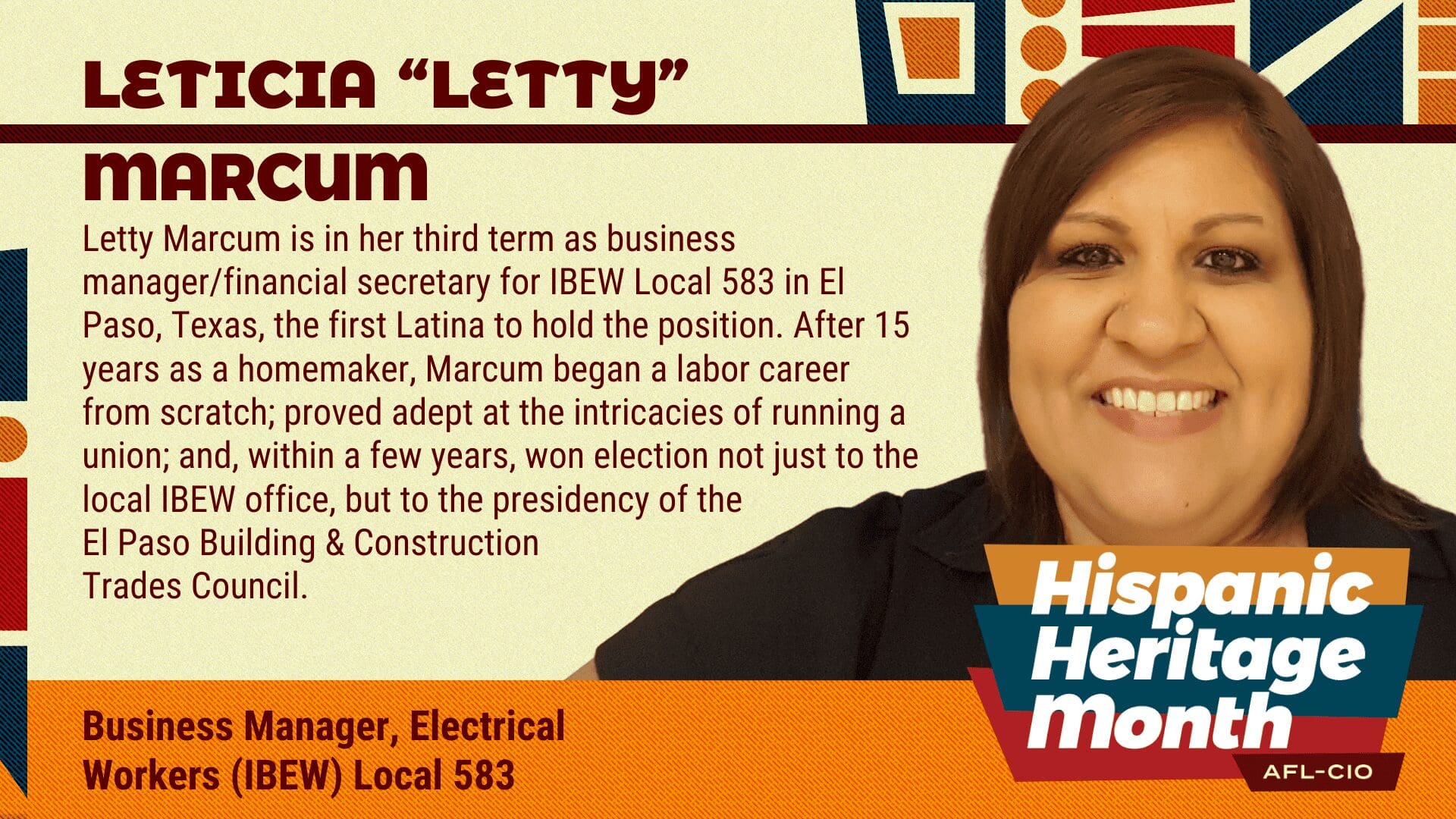 Throughout Hispanic Heritage Month, the AFL-CIO will be profiling leaders and activists to spotlight the diverse contributions Hispanics and Latinos have made to the labor movement. Today's profile features Leticia "Letty" Marcum.
Leticia "Letty" Marcum is in her third term as business manager/financial secretary for IBEW Local 583 in El Paso, Texas, the first Latina to hold the position. After 15 years as a homemaker, Marcum began a labor career from scratch; proved adept at the intricacies of running a union; and, within a few years, won election not just to the local IBEW office, but to the presidency of the El Paso Building & Construction Trades Council.
Kenneth Quinnell
Mon, 10/10/2022 – 10:27