Hispanic Heritage Month Profiles: Lupe Valles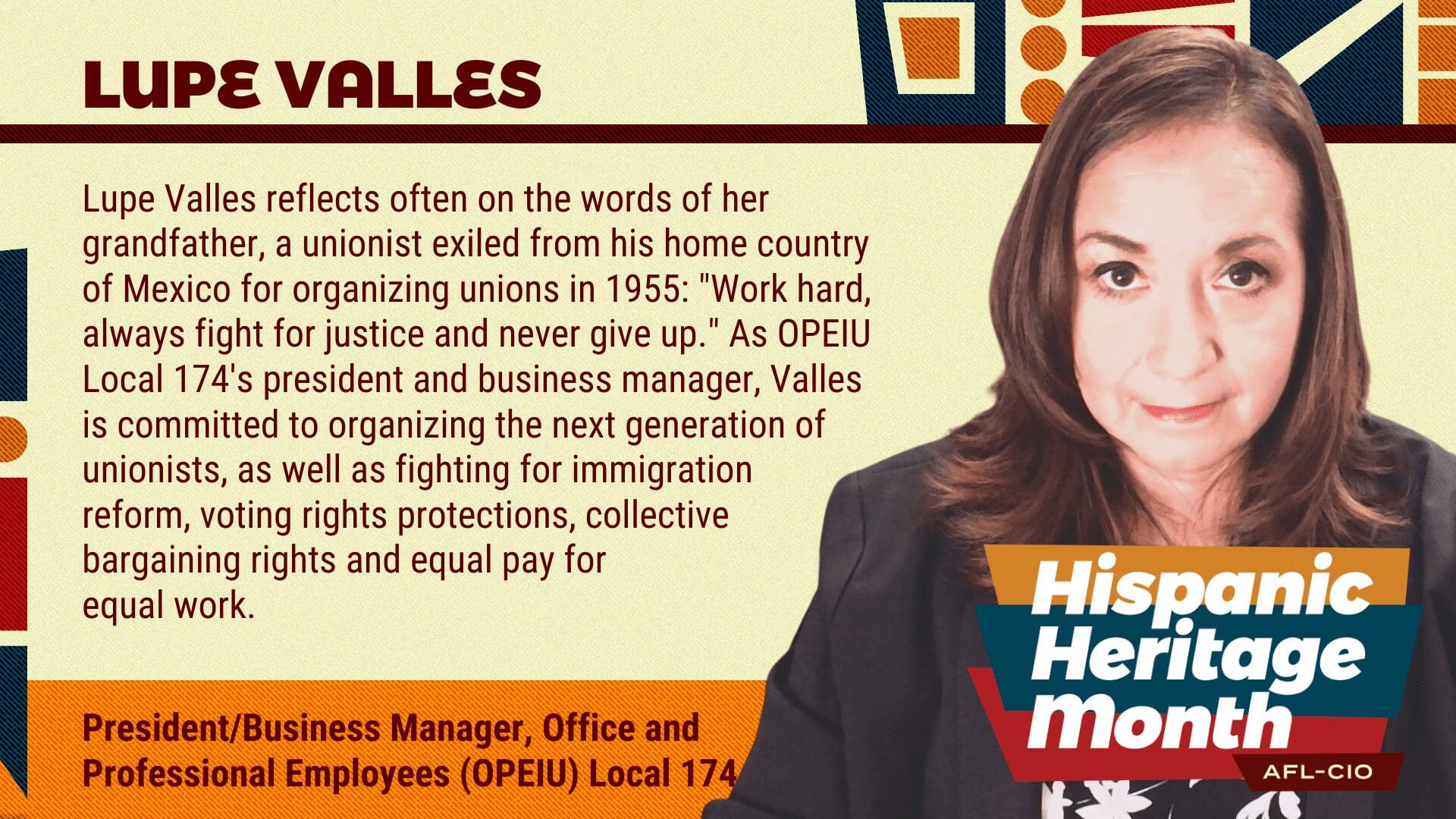 Throughout Hispanic Heritage Month, the AFL-CIO will be profiling leaders and activists to spotlight the diverse contributions Hispanics and Latinos have made to the labor movement. Today's profile features Lupe Valles.
Lupe Valles reflects often on the words of her grandfather, a unionist exiled from his home country of Mexico for organizing unions in 1955: "Work hard, always fight for justice and never give up." As OPEIU Local 174's president and business manager, Valles is committed to organizing the next generation of unionists, as well as fighting for immigration reform, voting rights protections, collective bargaining rights and equal pay for equal work.
Kenneth Quinnell
Sat, 09/17/2022 – 10:57