Hispanic Heritage Month Profiles: Marcos Vélez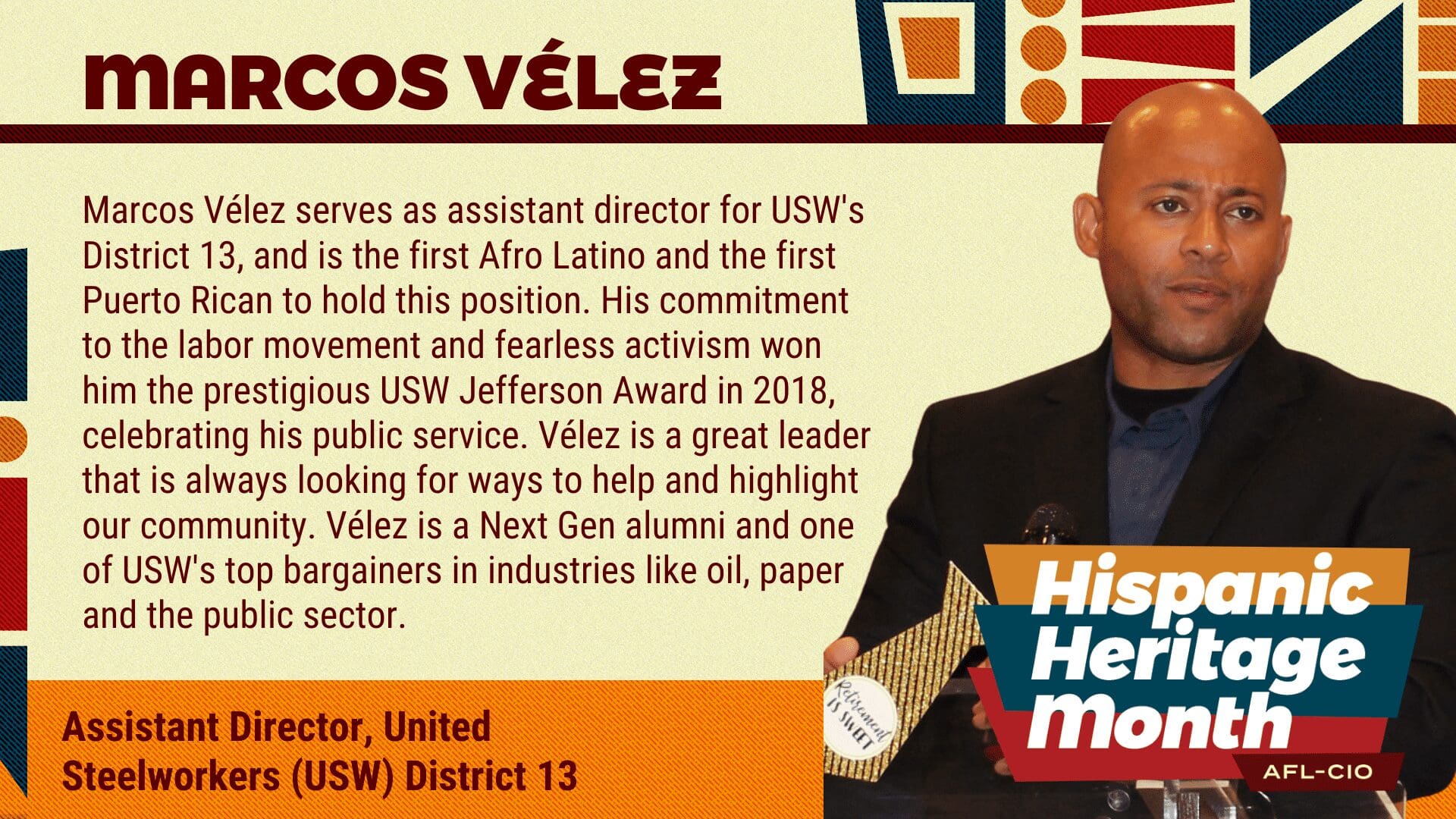 Throughout Hispanic Heritage Month, the AFL-CIO will be profiling leaders and activists to spotlight the diverse contributions Hispanics and Latinos have made to the labor movement. Today's profile features Marcos Vélez.
Marcos Vélez serves as assistant director for USW's District 13, and is the first Afro Latino and the first Puerto Rican to hold this position. His commitment to the labor movement and fearless activism won him the prestigious USW Jefferson Award in 2018, celebrating his public service. Vélez is a great leader that is always looking for ways to help and highlight our community. Vélez is a Next Gen alumni and one of USW's top bargainers in industries like oil, paper and the public sector.
Kenneth Quinnell
Wed, 09/21/2022 – 10:00