National Hispanic Heritage Month Profiles: Ricardo Castañeda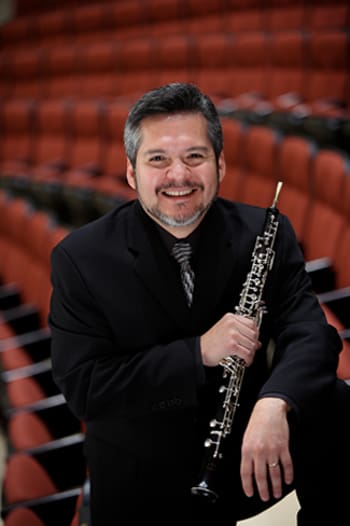 Throughout National Hispanic Heritage Month, the AFL-CIO will be profiling labor leaders and activists to spotlight the diverse contributions Hispanics and Latinos have made to our movement. Today's profile features Ricardo Castañeda.
Ricardo Castañeda is an outstanding member of the midwestern music community. He has a distinguished performance career as a soloist (National Symphony of El Salvador), orchestral musician (Chicago Sinfonietta, Broadway in Chicago, Mexico City Philharmonic) and educator (Northern Illinois University, Benedictine University), and continues to work tirelessly toward enriching the musical lives of young people in his role as the program director at the renowned Birch Creek Music Performance Center in Wisconsin.
Kenneth Quinnell
Thu, 10/07/2021 – 10:00