National Native American Heritage Month Profiles: Liz Pecos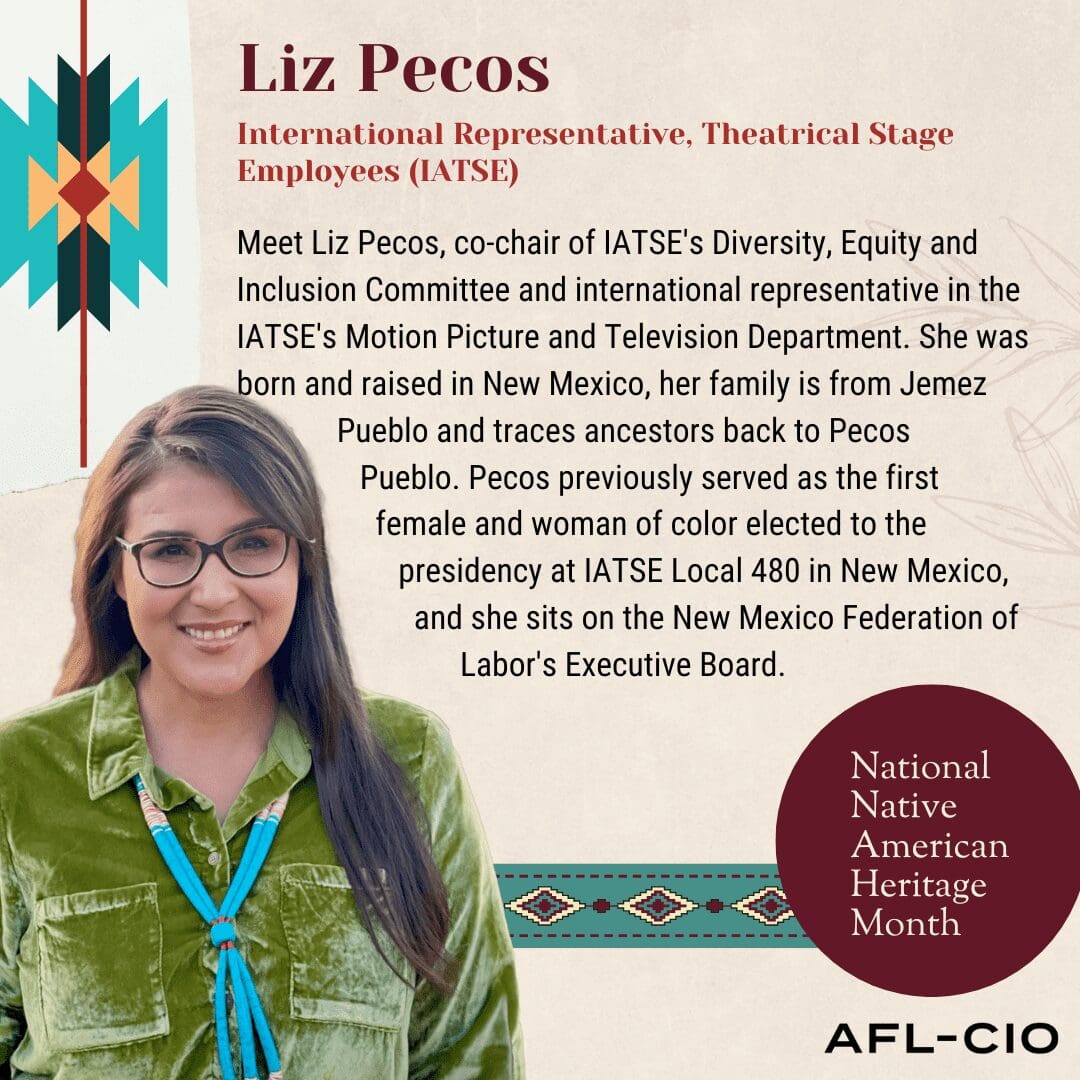 Throughout National Native American Heritage Month, the AFL-CIO will be profiling leaders and activists to spotlight the diverse contributions Native Americans have made to the labor movement and toward expanding the rights of working people. Today's profile features Liz Pecos, an international representative for the Theatrical Stage Employees (IATSE).
Meet Liz Pecos, co-chair of IATSE's Diversity, Equity and Inclusion Committee and international representative in the IATSE's Motion Picture and Television Department. She was born and raised in New Mexico, her family is from Jemez Pueblo and traces ancestors back to Pecos Pueblo. Pecos previously served as the first female and woman of color elected as president at IATSE Local 480 in New Mexico, and she sits on the New Mexico Federation of Labor's Executive Board.
Kenneth Quinnell
Thu, 11/03/2022 – 10:00