On Workers' Memorial Day, Ask Your Senator to Vote 'Yes' on the PRO Act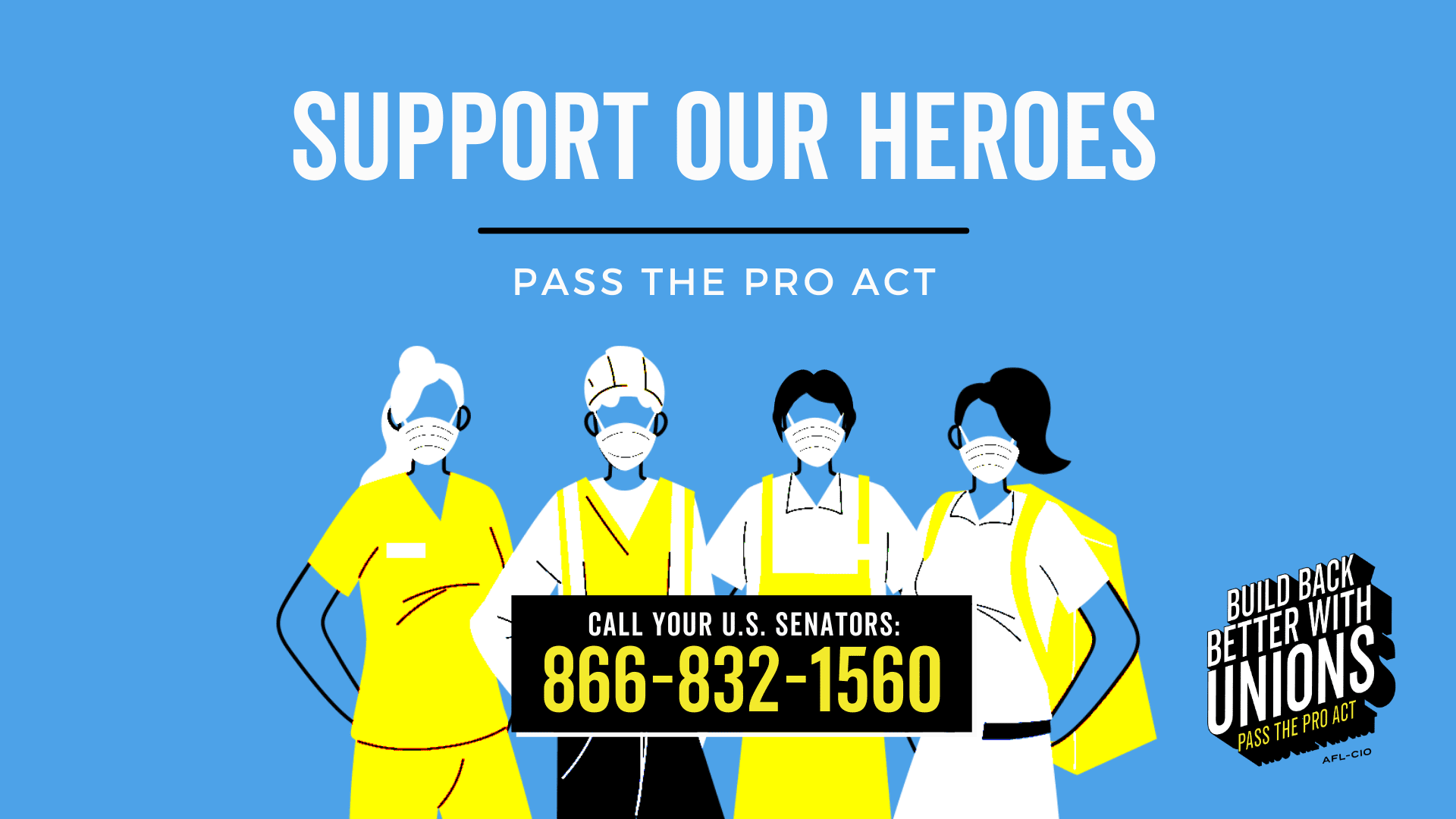 On Workers Memorial Day, we remember those who have suffered and died on the job. We have lost and continue to lose too many working people to COVID-19 and other workplace hazards. No one should die simply because we go to work.
Under the law, every employer is responsible for providing a safe workplace. But each year, thousands of people are killed and millions more get sick or are injured from preventable workplace hazards. And after this past year, it's painfully clear that too many corporate interests just don't care about worker safety, even during a global pandemic.
Throughout this crisis, unions and our allies stepped into action. We held state and local leaders accountable to enforce the law. We won protections for members, including personal protective equipment, ventilation and training.
Unions are, and will always be, working people coming together to demand safer working conditions. To honor those we've lost, we'll keep fighting on their behalf. That's why we built our PRO Act National Week of Action around Workers Memorial Day.
We need to ensure that future generations will always have a strong voice in the workplace. That every worker has the tools to demand safer working conditions. Worker safety and worker voice go hand in hand. And that's why on this Workers Memorial Day, we are asking our senators to vote YES on the PRO Act.
Today, we remember. Today, we act.
Kenneth Quinnell
Wed, 04/28/2021 – 10:15