Service + Solidarity Spotlight: AGMA Unveils Ballet Organizing Campaigns in Memphis and Fort Worth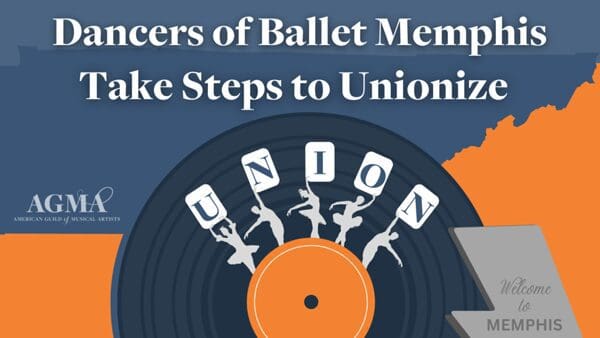 Working people across the United States have stepped up to help out our friends, neighbors and communities during these trying times. In our regular Service + Solidarity Spotlight series, we'll showcase one of these stories every day. Here's today's story.
The American Guild of Musical Artists (AGMA) announced this week that it is moving ahead with two new organizing campaigns at ballet companies based in the South. The wave of artists organizing across the country continues as the dancers of Texas Ballet Theater in Fort Worth and Ballet Memphis have signed authorization cards to form their unions with AGMA.
Both dancer groups sent letters to the management of their companies. The dancers at Ballet Memphis declared: "We believe in the future of this company. Our unionization will foster a stronger and more cohesive workplace culture and boost the company's standing within the dance community."
The dancers at Texas Ballet Theater stated: "This decision was made after extensive discussion, research, and careful consideration about the best steps to ensure the success of TBT and its current and future dancers."
Kenneth Quinnell
Mon, 12/05/2022 – 09:45