Service + Solidarity Spotlight: California Labor Federation Secures Top Priority with Signing of Farmworker Organizing Bill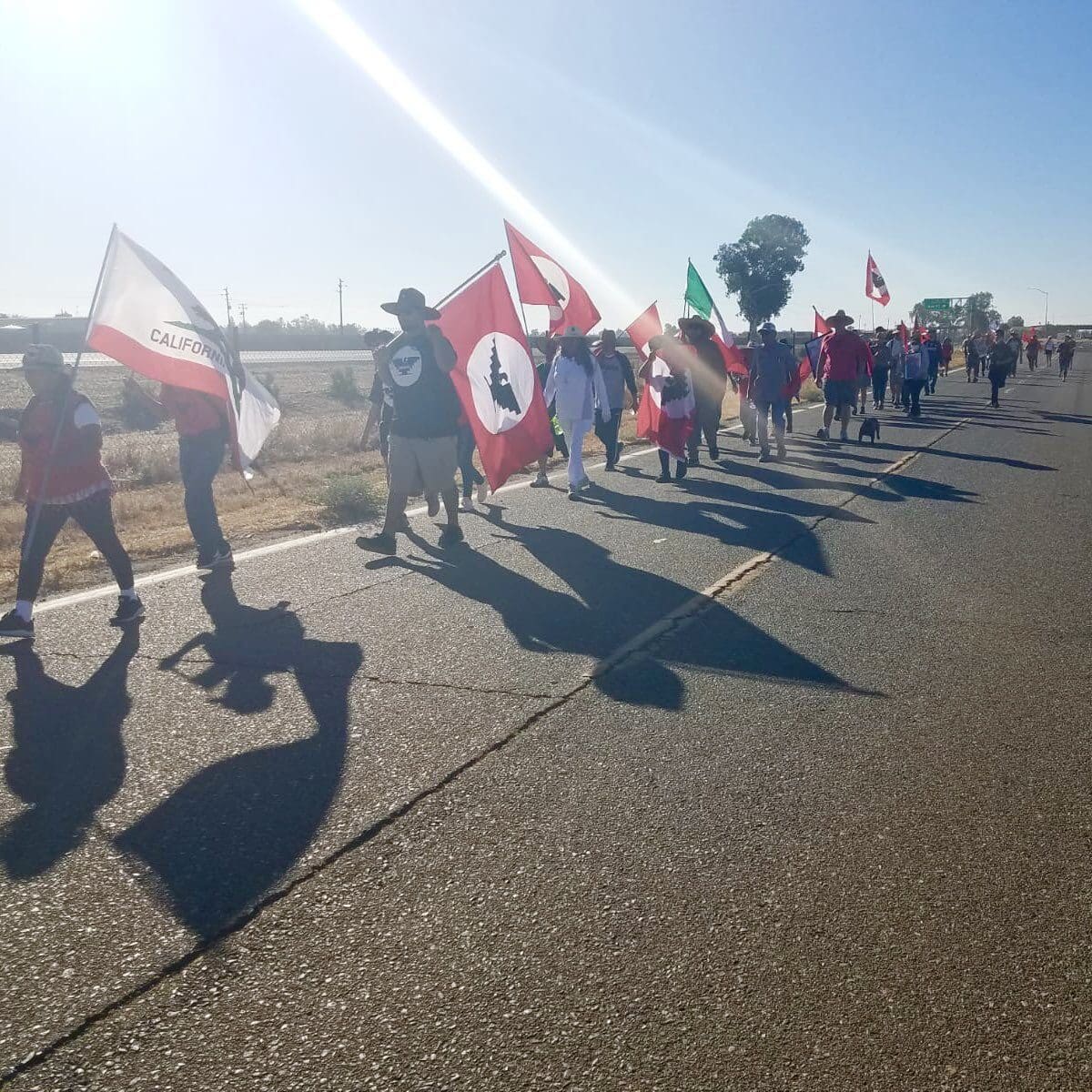 Working people across the United States have stepped up to help out our friends, neighbors and communities during these trying times. In our regular Service + Solidarity Spotlight series, we'll showcase one of these stories every day. Here's today's story.
After a long struggle, the labor movement in California won big on Wednesday when Gov. Gavin Newsom signed into law a bill that will expand the freedom to organize, without retaliation and harassment, more farmworkers in the state. This legislation, which is a top priority of the California Labor Federation—and its newest affiliated union, the United Farm Workers (UFW)—comes after months of collective action that included a 335-mile march across California's Central Valley this summer.
"In this historic time when workers want a union more than ever before, everything we do—including legislatively—must be focused on organizing," California Labor Federation Executive Secretary-Treasurer Lorena Gonzalez Fletcher (IBT) declared. "It's natural that in California, our farmworkers will be leading the way."
Kenneth Quinnell
Fri, 09/30/2022 – 09:56