Service + Solidarity Spotlight: Georgia Union Members' Labor 2022 Campaign Gathers Momentum in Augusta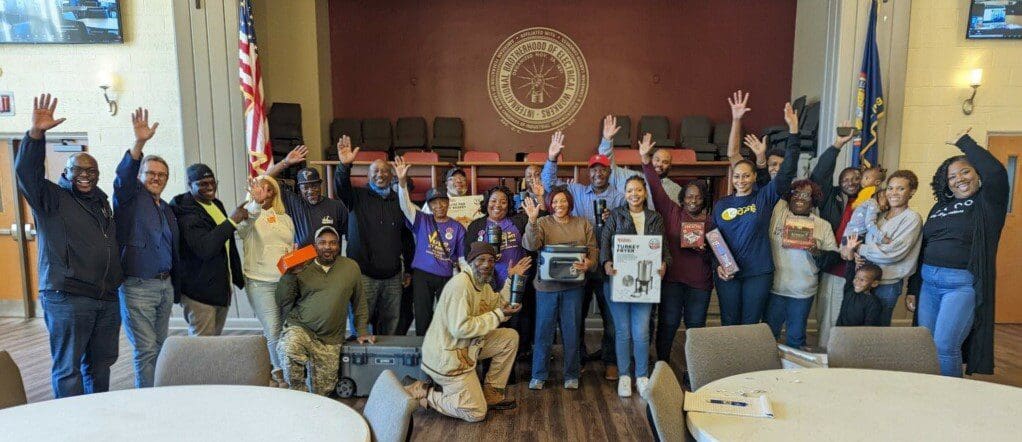 Working people across the United States have stepped up to help out our friends, neighbors and communities during these trying times. In our regular Service + Solidarity Spotlight series, we'll showcase one of these stories every day. Here's today's story.
On Saturday, Oct. 22, the August East Georgia Central Labor Council held its Labor and Community Roundtable. More than 25 people attended, including members of the American Federation of Teachers (AFT), Bricklayers (BAC) Local 8 and Communications Workers of America (CWA). Candidates were present for this engaging conversation around the upcoming election, recent debates, issues that are on the minds of union voters and the labor movement's support for gubernatorial candidate Stacey Abrams and Sen. Raphael Warnock.
That same weekend, campaign leaders encouraged their mighty team of volunteer canvassers, highlighting the gains they made during the previous week of canvassing. The team, based in Augusta, went from canvassing some 400 doors to more than 1,100 doors in seven days and celebrated meeting their goals for that week while also setting goals for the week ahead.
Kenneth Quinnell
Tue, 11/01/2022 – 10:00