Service + Solidarity Spotlight: Houston AFM Members Perform Concerts for COVID Patients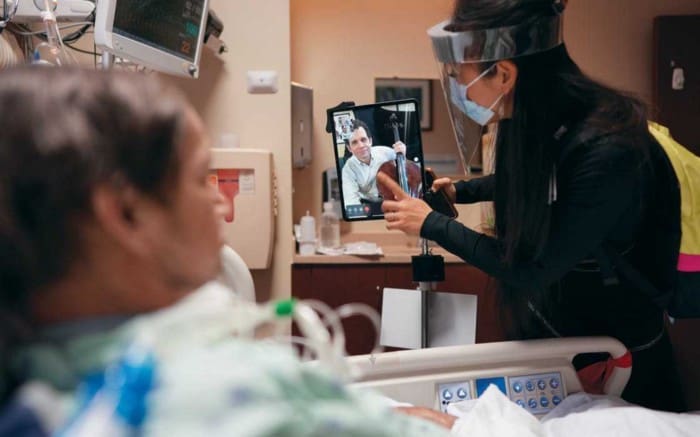 Working people across the United States have stepped up to help out our friends, neighbors and communities during these trying times. In our regular Service + Solidarity Spotlight series, we'll showcase one of these stories every day. Here's today's story.
Last April, the Houston Methodist Center for Performing Arts Medicine launched Musicare, a pilot program with the Houston Professional Musicians' Association, an affiliate of the American Federation of Musicians (AFM). Since then, AFM members have performed more than 400 concerts for ICU patients at Houston Methodist. In the early days of the program, the shows were performed for the hospital surgical ward, but in recent times the shows have been overwhelmingly for COVID-19 patients. And the program is seeing positive results. Houston Symphony cellist Brinton Smith spoke about the experience: "Sometimes you think people aren't really all there, and then you see that they're crying, or you get some kind of emotional response. The people who really love music have these powerful responses that you never forget."
Read more about the program.
Kenneth Quinnell
Tue, 02/09/2021 – 08:30