Service + Solidarity Spotlight: Indiana Postcard Campaign for the PRO Act in Full Swing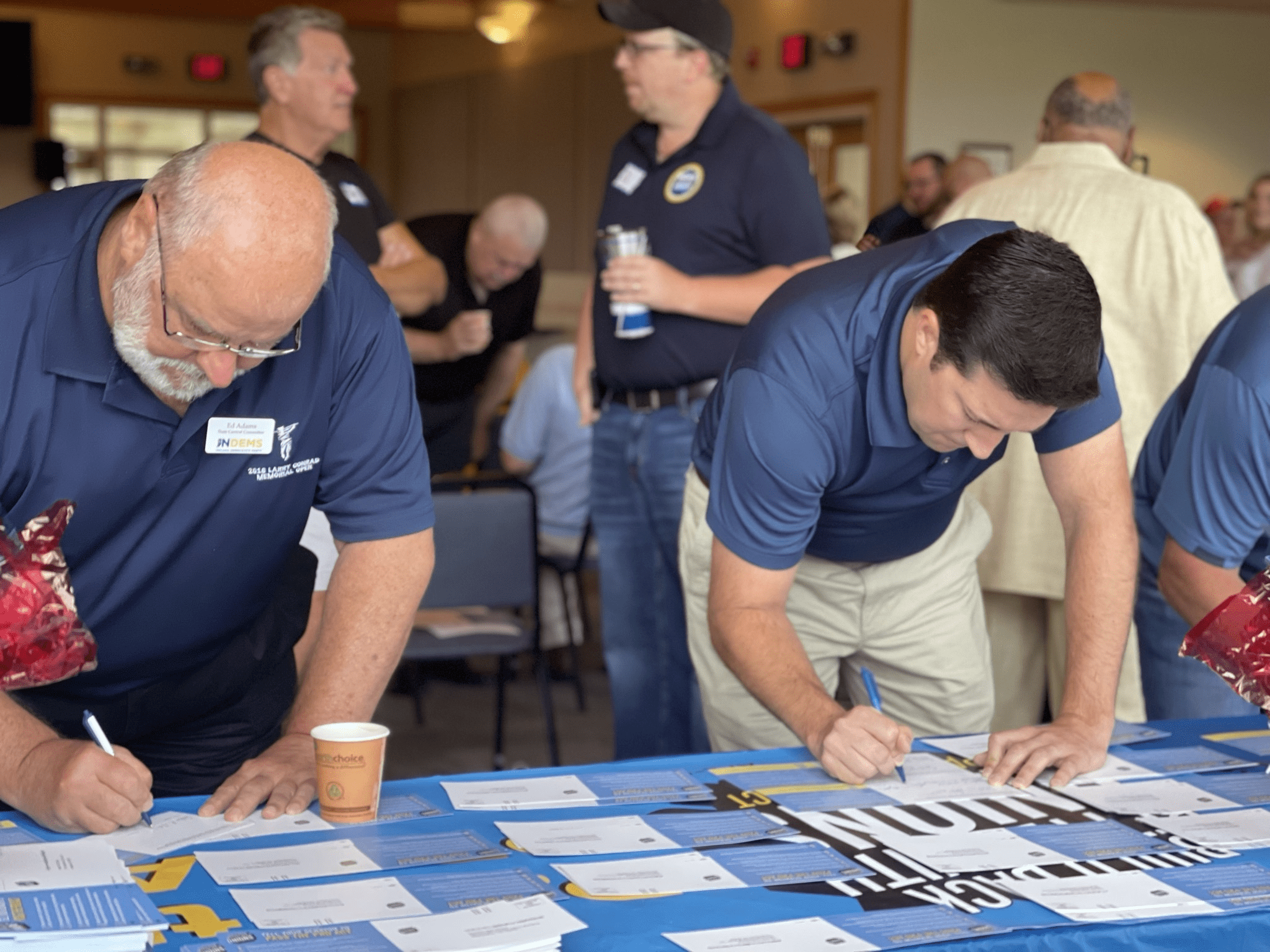 Working people across the United States have stepped up to help out our friends, neighbors and communities during these trying times. In our regular Service + Solidarity Spotlight series, we'll showcase one of these stories every day. Here's today's story.
Last week, the Southern Indiana Area Labor Federation set up a PRO Act table at a four-county Indiana Democratic Party town hall event about the American Rescue Plan. ALF team members, including President Eric Wagemann (SMART), were able to talk with union members and party activists about the importance of passing the PRO Act; they collected more than 100 signed postcards to drop into the mail to U.S. Sens. Todd Young and Mike Braun. Also this week, members of IBEW locals 481 and 725 on a jobsite in Bloomington took time during their breaks to write postcards to the senators.
Kenneth Quinnell
Thu, 07/01/2021 – 08:58