Service + Solidarity Spotlight: IUOE Brings Labor 2022 Conversations to Members Building Gordie Howe Bridge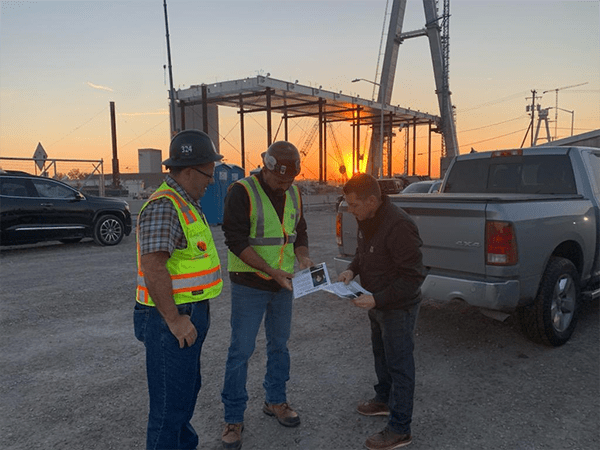 Working people across the United States have stepped up to help out our friends, neighbors and communities during these trying times. In our regular Service + Solidarity Spotlight series, we'll showcase one of these stories every day. Here's today's story.
Members of Operating Engineers (IUOE) Local 324 in Michigan know all about turning dreams into reality. So it is with the new Gordie Howe International Bridge, a massive infrastructure project funded by Canada that will add a new connection between Detroit and Ontario.
Local 324 Political Director William Miller (pictured above, right) was out at the construction site earlier this month speaking to members about their priorities in this election, and candidates like Gov. Gretchen Whitmer who share our values. He spoke to many of the 100 IUOE members at work and reported having many positive conversations. Miller is himself a union member and elected official in Michigan, where he serves as a commissioner for Oakland County.
Kenneth Quinnell
Mon, 10/31/2022 – 10:51