Service + Solidarity Spotlight: Los Angeles County Federation of Labor Hosts Vaccination and Food Distribution Event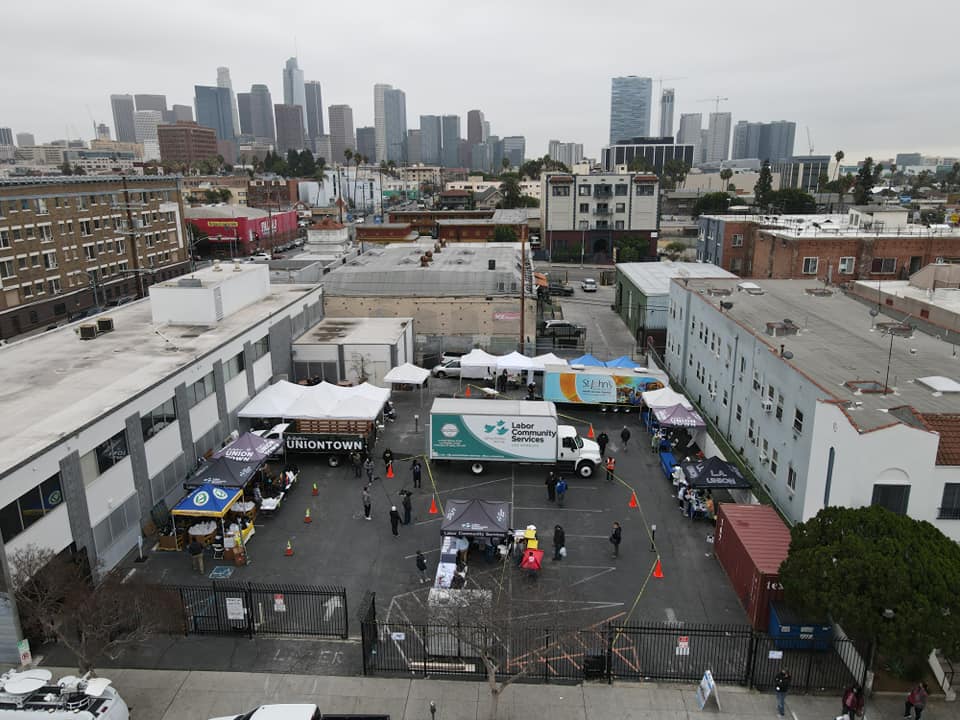 Working people across the United States have stepped up to help out our friends, neighbors and communities during these trying times. In our regular Service + Solidarity Spotlight series, we'll showcase one of these stories every day. Here's today's story.
The Los Angeles County Federation of Labor and its nonprofit partner, Labor Community Services, held a vaccination and food distribution event in Los Angeles over the weekend. The combined event was held in partnership with St. John's Well Child and Family Center and state Sen. María Elena Durazo (not pictured). In addition to the vaccination, the event also provided food to more than 200 families. The labor council thanked volunteers who helped out, including members of the Labor Council for Latin American Advancement's Los Angeles chapter and members of Electrical Workers (IBEW) Local 47.
Kenneth Quinnell
Fri, 02/19/2021 – 08:30