Service + Solidarity Spotlight: New York State AFL-CIO Backs 'Fair Share' Revenue Raisers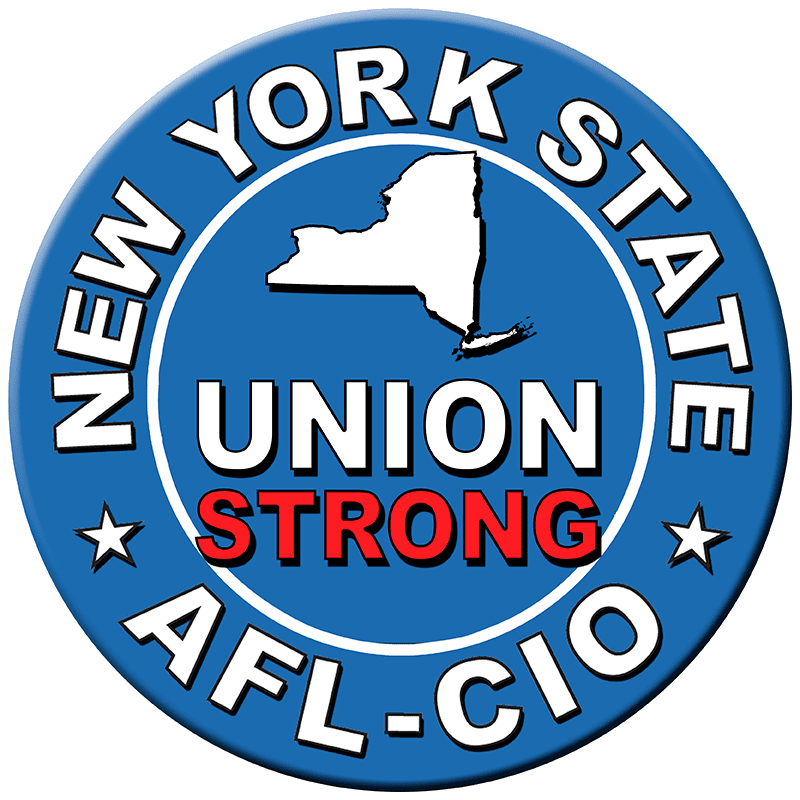 Working people across the United States have stepped up to help out our friends, neighbors and communities during these trying times. In our regular Service + Solidarity Spotlight series, we'll showcase one of these stories every day. Here's today's story.
New York labor and faith leaders joined together last week for a press conference in support of the strategic "fair share" revenue raisers in the New York State Assembly and Senate one-house budgets and are urging their adoption in the final budget. The groups are pushing the state to look past the short-term relief from the federal government and move toward sustainable revenue streams that ask the wealthy to pay their fair share and that will preserve public services once federal aid is exhausted.
According to Mario Cilento (TNG-CWA), president of the New York State AFL-CIO, "The federal aid coming into New York state will only do so much—it will help us for about the next two years, but after that, the state will be addressing budget deficits on its own. These 'fair share' revenue raisers would affect a tiny portion of individuals in our state while ensuring we don't harm our health care system and still help fund education, state services and our local governments into the future."
Kenneth Quinnell
Wed, 04/07/2021 – 09:26