Service + Solidarity Spotlight: NFLPA Members Lend a Helping Hand for Thanksgiving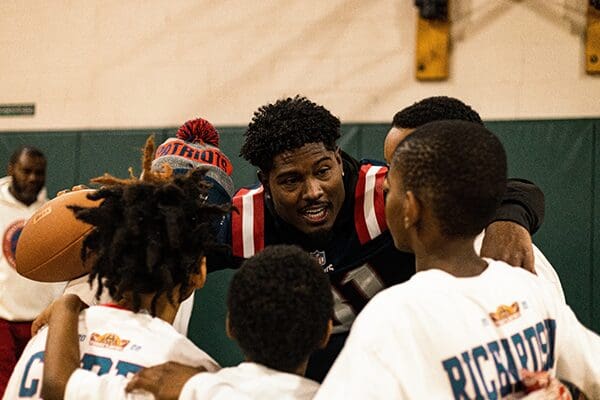 Working people across the United States have stepped up to help out our friends, neighbors and communities during these trying times. In our regular Service + Solidarity Spotlight series, we'll showcase one of these stories every day. Here's today's story.
Members of the NFL Players Association (NFLPA) make a point to pour back into their communities, and that's especially true during Thanksgiving. The union put together an extensive list to give just a sample of the many unique ways current NFL players spread the holiday spirit to families in their hometowns and team cities. The list includes Jonathan Jones (pictured above), the Week 12 NFLPA Community MVP, who hosted a tailgate in his college town of Auburn, Alabama, that raised enough funds to feed 450 families suffering from food insecurity.
Kenneth Quinnell
Thu, 12/01/2022 – 09:42