Service + Solidarity Spotlight: On Black Friday, Workers Around the World Demand That We 'Make Amazon Pay'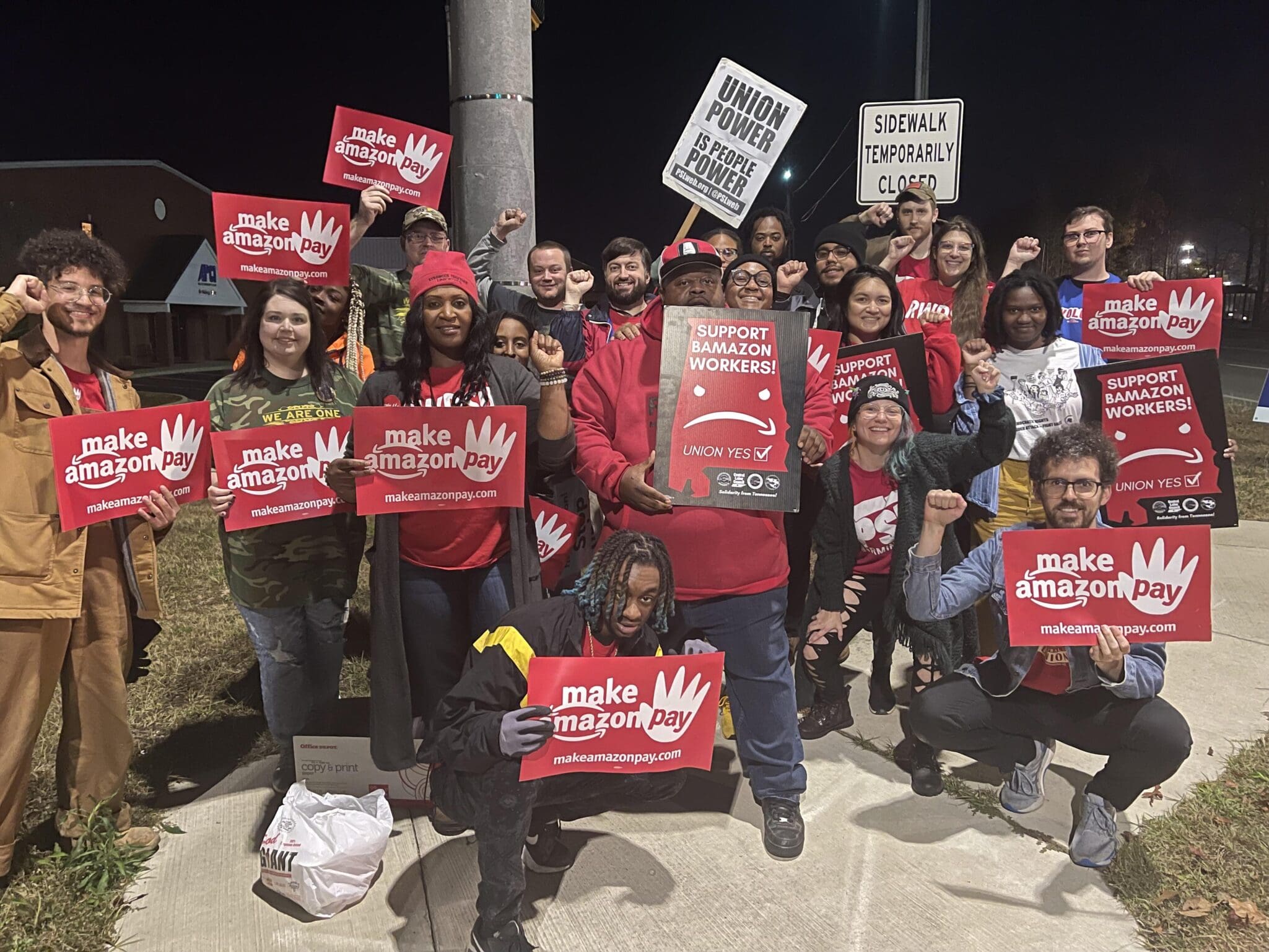 Working people across the United States have stepped up to help out our friends, neighbors and communities during these trying times. In our regular Service + Solidarity Spotlight series, we'll showcase one of these stories every day. Here's today's story.
On Black Friday, workers around the world demanded that Amazon be held accountable for its unacceptable labor practices. During the busiest days of the holiday shopping season, the Retail, Wholesale and Department Store Union-UFCW (RWDSU-UFCW) bolstered more than a dozen actions in cities across the United States, including Bessemer, Alabama, and New York City, which were part of the global "Make Amazon Pay" effort. More than 80 labor unions, and allies in 32 countries around the world, held strikes and protests to Make Amazon Pay for its terrible working conditions, and its impact on the planet and local communities.
"No matter where Amazon operates anywhere in the world, the conditions and the existential threat are the same, and that's why workers everywhere are standing up and demonstrating and striking today," RWDSU-UFCW President Stuart Appelbaum (not pictured) said on Friday. "We need to let the world know that Amazon needs to change."
Workers at the Amazon facility in Bessemer, who were the first to file for a warehouse-wide union election in the U.S., were joined by their Mine Workers (UMWA) union brothers, sisters and siblings still on strike at Warrior Met Coal.
Kenneth Quinnell
Tue, 11/29/2022 – 09:55