Service + Solidarity Spotlight: Rest in Power, Fred Ross Jr. (1947–2022)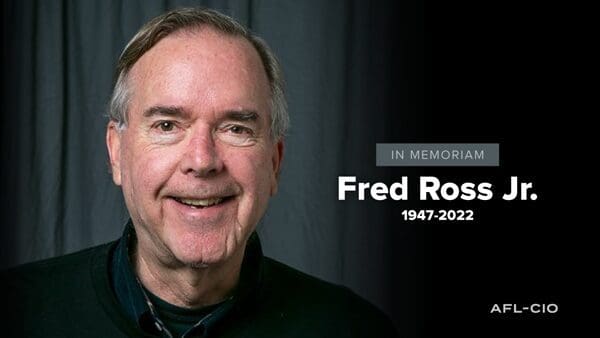 Working people across the United States have stepped up to help out our friends, neighbors and communities during these trying times. In our regular Service + Solidarity Spotlight series, we'll showcase one of these stories every day. Here's today's story.
On Sunday, we lost an enthusiastic union leader and friend of many in the labor movement. Fred Ross Jr. followed in the footsteps of his father, who campaigned alongside César Chávez and the United Farm Workers (UFW). Ross began his organizing career with UFW and went on to serve in several other unions, focusing many of his efforts on defending the rights of immigrant workers. Earlier this year, he retired from his position as lead organizer for Electrical Workers (IBEW) Local 1245 in California—a role he had held for 12 years and one in which he re-energized the union's organizing efforts.
Ross's career in organizing teaches us many valuable lessons, including the need to prioritize in-person conversations, build powerful coalitions and always make sure our campaigns are fun and optimistic. We share our gratitude to Brother Ross for his decades of service to the labor movement and his legacy of hopeful organizing. May his family and loved ones take comfort knowing that we are stronger because of his lifetime of dedication and service to working people.
In lieu of flowers, his family is inviting donations to the Fred Ross Project for those who are so inclined.
Kenneth Quinnell
Wed, 11/23/2022 – 09:36