Service + Solidarity Spotlight: Secretary-Treasurer Fred Redmond Rallies Union Members at Canvass Kickoff in Las Vegas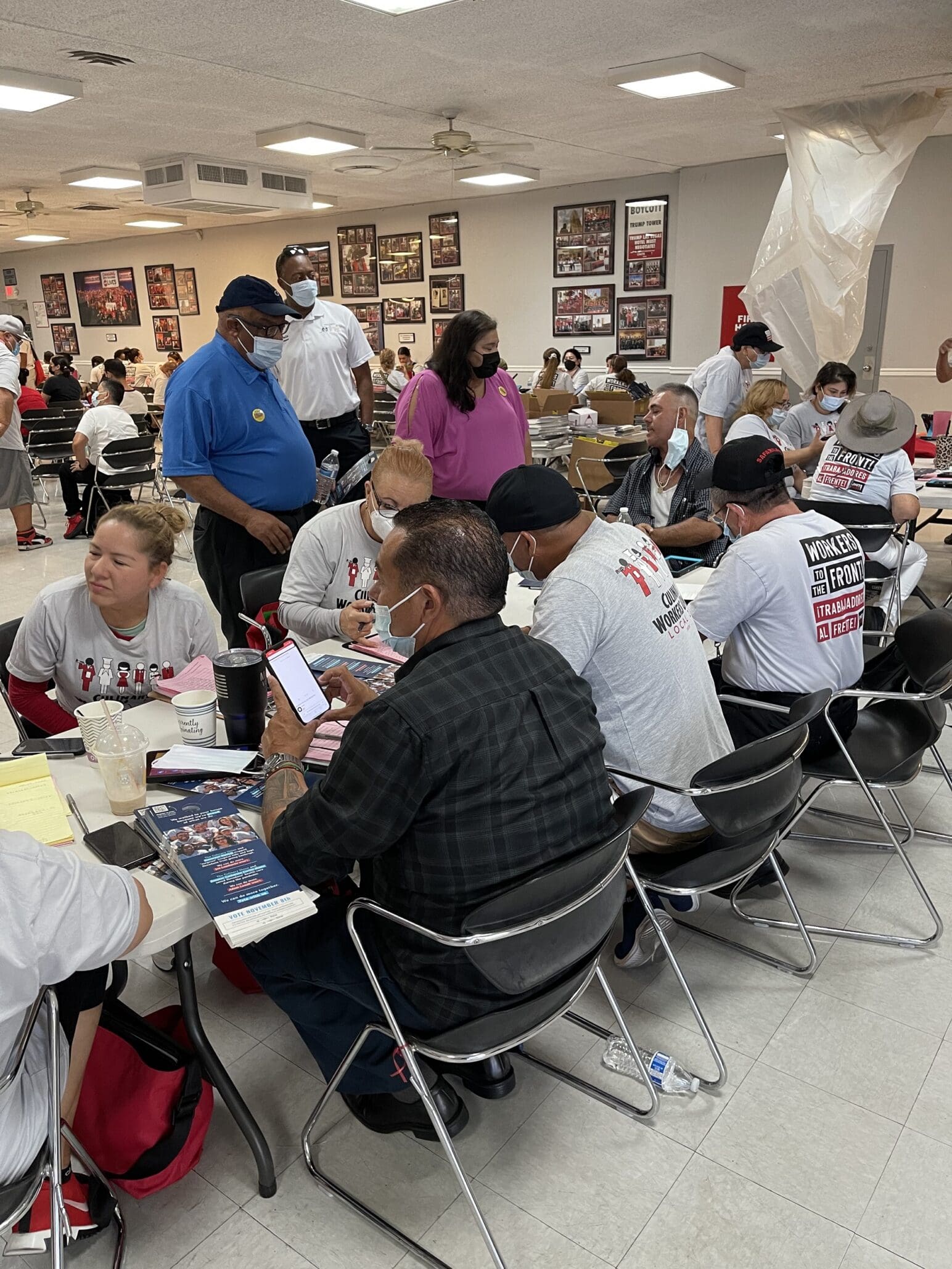 Working people across the United States have stepped up to help out our friends, neighbors and communities during these trying times. In our regular Service + Solidarity Spotlight series, we'll showcase one of these stories every day. Here's today's story.
AFL-CIO Secretary-Treasurer Fred Redmond was in Las Vegas, where he rallied workers at an election canvass kickoff on Tuesday. He also met with leaders of the Nevada State AFL-CIO, took a tour of Culinary Union-UNITE HERE Local 226's training facility and visited with workers on the job.
"Nevada is a key battleground state this election, with solid pro-labor candidates running in tight races up and down the ballot. I'm very proud to see what union members are doing in Las Vegas—and around the country—to drive the union message outward," Redmond said. "It's amazing to see: Worker strength is growing by the day at our workplaces and in our communities. We need to keep it up because what we're doing is delivering big results."
Kenneth Quinnell
Thu, 08/11/2022 – 09:50