Service + Solidarity Spotlight: Secretary-Treasurer Redmond Helps Kick Off National Apprenticeship Week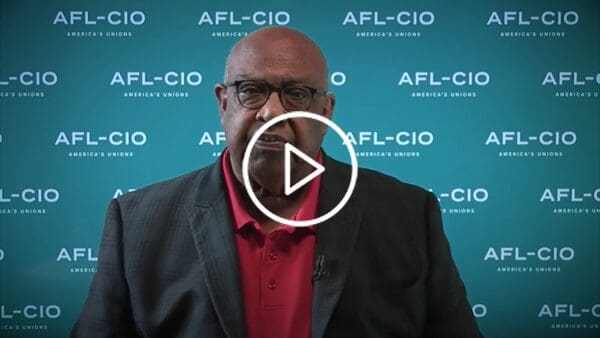 Working people across the United States have stepped up to help out our friends, neighbors and communities during these trying times. In our regular Service + Solidarity Spotlight series, we'll showcase one of these stories every day. Here's today's story.
The labor movement's world-class apprenticeship programs upskill working people, allowing more workers to take on good union jobs. This week, as we celebrate National Apprenticeship Week, we also recognize America's apprentices and the unions that provide this pathway to the middle class.
"The labor movement has long championed registered apprenticeships because we know that they offer more than just a job—they offer hope and a path to life-changing careers," said AFL-CIO Secretary-Treasurer Fred Redmond. "So, the AFL-CIO recently launched our partnership with the Permission to Dream program to expand access to apprenticeship opportunities for students and underserved communities."
Kenneth Quinnell
Tue, 11/15/2022 – 10:10