Service + Solidarity Spotlight: Secretary-Treasurer Redmond Rallies Poor People's Campaign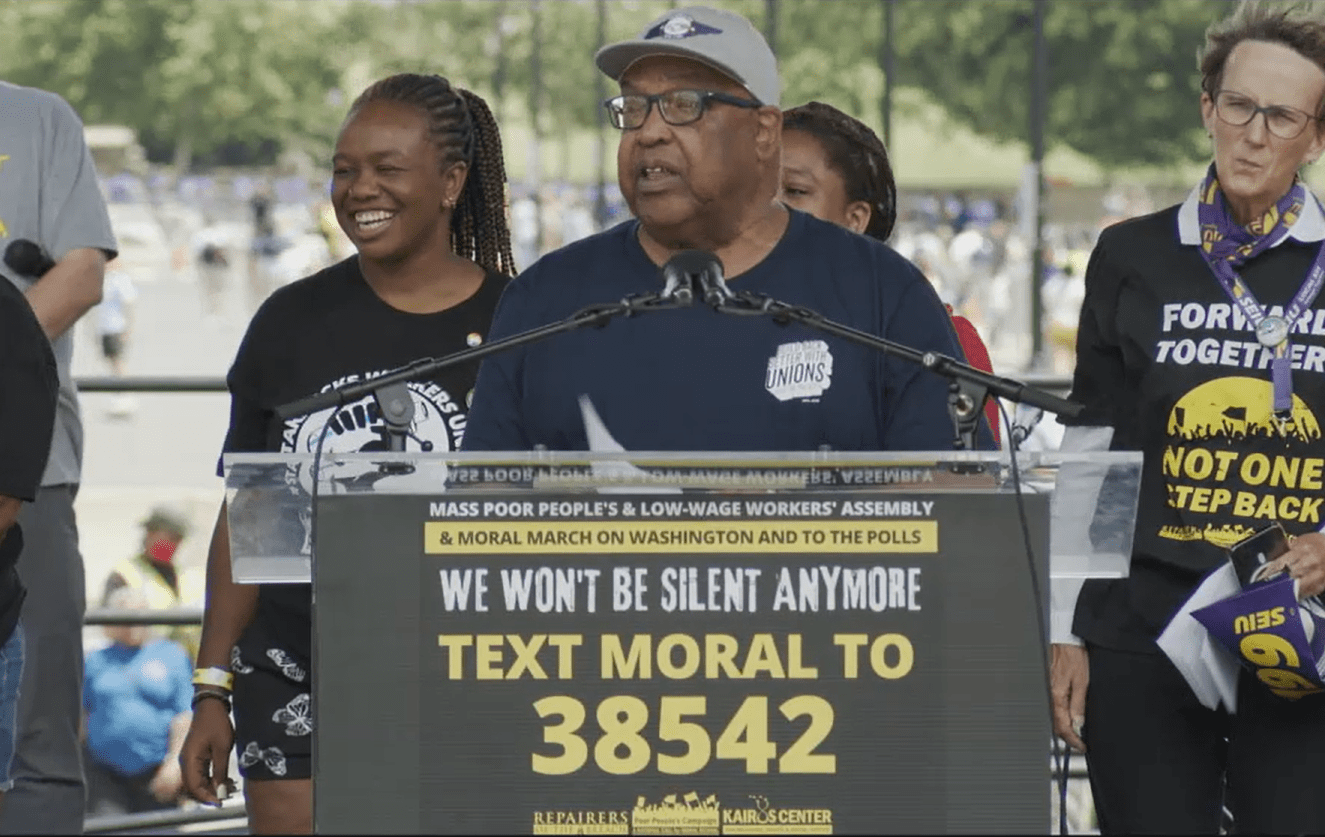 Working people across the United States have stepped up to help out our friends, neighbors and communities during these trying times. In our regular Service + Solidarity Spotlight series, we'll showcase one of these stories every day. Here's today's story.
Thousands of people gathered on the National Mall last Saturday for the Mass Poor People's and Low-Wage Workers' Assembly and Moral March on Washington and to the Polls. The demonstration, led by the Rev. William Barber II, was a moral declaration of purpose to transform America's economy for the betterment of all people, especially those left out and left behind.
AFL-CIO Secretary-Treasurer Fred Redmond spoke at the rally: "Poverty is a failure—a failure of the system, not on the people. Being poor is not the failure. Being poor is not a crime. The crime is accepting a system that allows for poverty."
Kenneth Quinnell
Wed, 06/22/2022 – 09:30