Service + Solidarity Spotlight: SMART Local 73 Turns Union Hall into Vaccine Clinic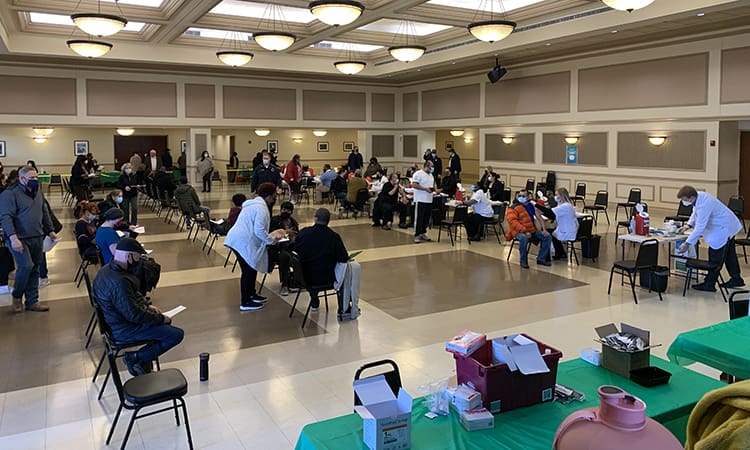 Working people across the United States have stepped up to help out our friends, neighbors and communities during these trying times. In our regular Service + Solidarity Spotlight series, we'll showcase one of these stories every day. Here's today's story.
International Association of Sheet Metal, Air, Rail and Transportation Workers (SMART) Local 73 is partnering with Proviso Township, Illinois, and Jewel-Osco to provide added capacity for COVID-19 vaccine distribution efforts, with its union hall functioning as a vaccine injection site. More than 1,400 vaccines were administered on March 29 at the local hall in Hillside, just west of downtown Chicago, for residents of any of the 15 villages in Proviso Township. The union hall effectively functioned as a one-day pop-up vaccine clinic.
Kenneth Quinnell
Mon, 04/19/2021 – 09:20