Service + Solidarity Spotlight: Solidarity Center Launches Podcast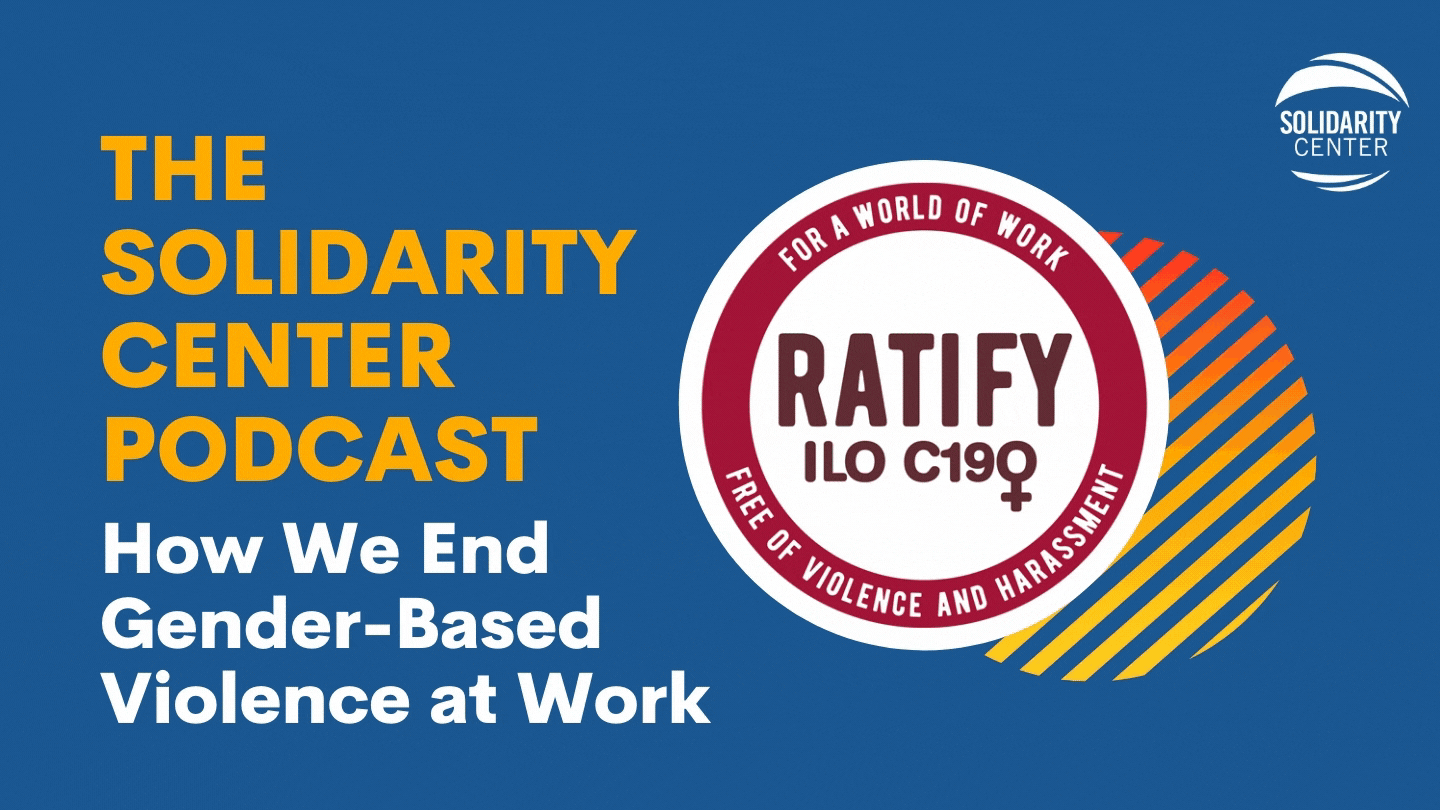 Working people across the United States have stepped up to help out our friends, neighbors and communities during these trying times. In our regular Service + Solidarity Spotlight series, we'll showcase one of these stories every day. Here's today's story.
This week, the AFL-CIO's Solidarity Center launched its new podcast, which is an interview show that highlights and celebrates the individuals working for labor rights, the freedom to form unions and democracy across the globe. The show is hosted by Shawna Bader-Blau, who serves as executive director for the Solidarity Center. The Solidarity Center works in more than 60 countries helping working people overcome the challenges we face: poverty, wages, lack of legal protections, discrimination and abuse.
In the debut episode Bader-Blau is joined by Brenda Modise, a union activist with FEDUSA in South Africa, to mark International Women's Day. Modise talks about how union women around the world successfully pushed the International Labor Organization for adoption of Convention 190 to end gender-based violence and harassment (GBVH) at work and about how unions in South Africa are part of a wide feminist network campaigning to end GBVH there. 
Learn more at The Solidarity Center Podcast, or find the show on Spotify, Apple, Stitcher or wherever you listen to podcasts.
Kenneth Quinnell
Thu, 03/11/2021 – 15:34