Service + Solidarity Spotlight: St. Paul Labor Federation Distributes Food to Community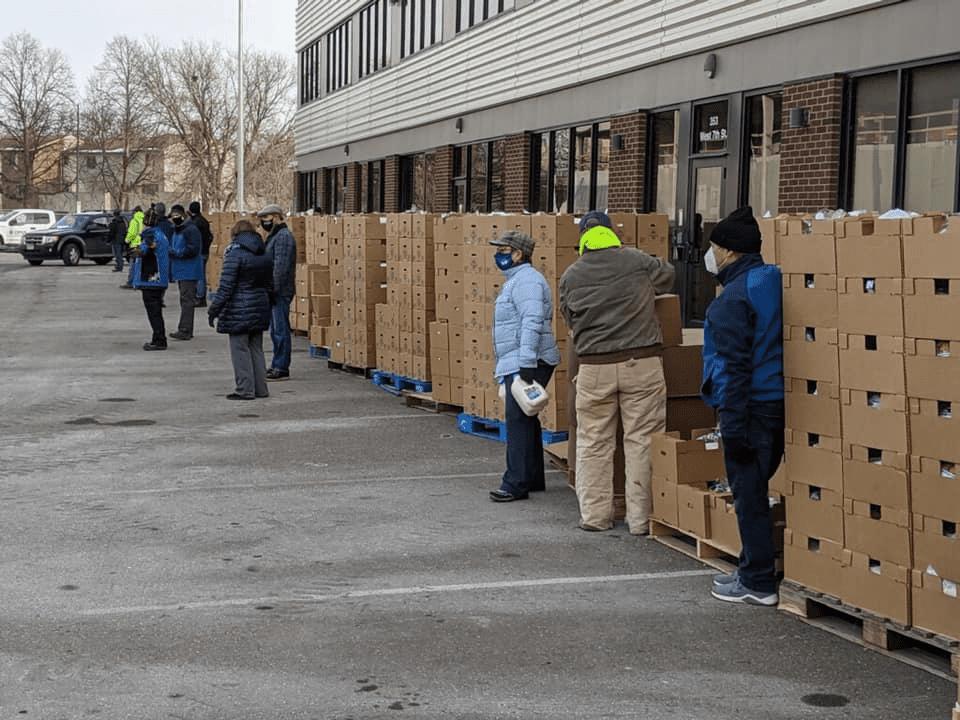 Working people across the United States have stepped up to help out our friends, neighbors and communities during these trying times. In our regular Service + Solidarity Spotlight series, we'll showcase one of these stories every day. Here's today's story.
The St. Paul Building and Construction Trades Council, in partnership with the St. Paul Regional Labor Federation, hosted a free-food distribution event on Feb. 3. Volunteers loaded up 30-pound boxes of food and made them available to anyone in need, free of charge. The operation, which was a contactless, drive-through operation, provided hundreds of boxes of food to people in the community of St. Paul, Minnesota.
Last week, union members volunteered to distribute 117,000 pounds of food to families in the area, with several distribution events scheduled.
Kenneth Quinnell
Fri, 02/12/2021 – 08:03