Service + Solidarity Spotlight: Texas Labor Movement Supports Democrats' Attempts to Stop Voter Suppression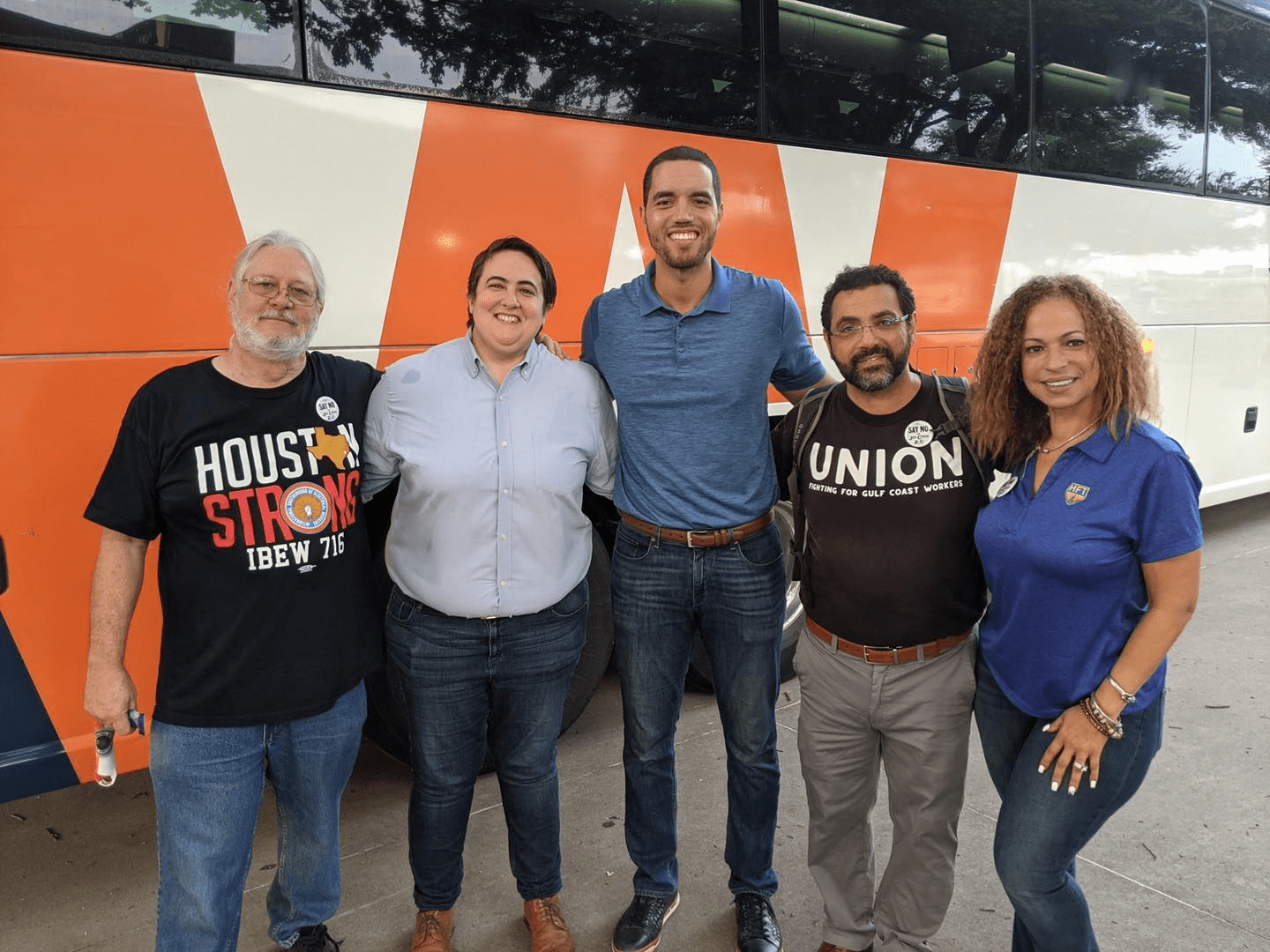 Working people across the United States have stepped up to help out our friends, neighbors and communities during these trying times. In our regular Service + Solidarity Spotlight series, we'll showcase one of these stories every day. Here's today's story.
Democrats at the Texas state House left the Lone Star State on Monday to deny their Republican counterparts a quorum. The move is intended to torpedo S.B. 1, a bill that would make it much harder for workers and people of color to vote in Texas. House Democrats said they would travel to Washington, D.C., to lobby Congress to pass voting rights legislation. Texas AFL-CIO President Rick Levy (TSEU/CWA) said: "The Texas AFL-CIO proudly stands with Texas House Democrats who are risking arrest to defend our voting rights and taking the fight to our nation's capital. We stand squarely with the legislators who are standing with and fighting for working families." And as Texas Democrats travel to D.C., union members from the Texas Gulf Coast Area Labor Federation (including those pictured above) are traveling to Austin today to show their support.
Kenneth Quinnell
Thu, 07/15/2021 – 15:42