Service + Solidarity Spotlight: Texas Unions Join Community Allies for 'Mega Walk' to Drive Up Voter Turnout in Rio Grande Valley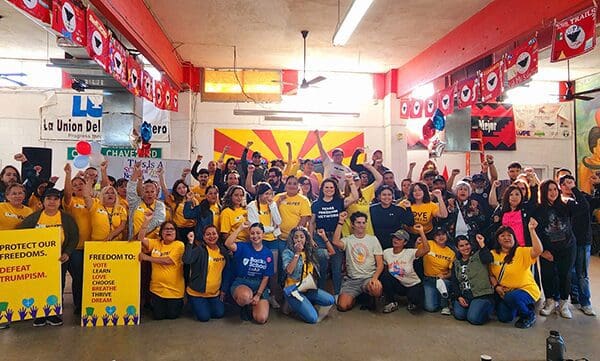 Working people across the United States have stepped up to help out our friends, neighbors and communities during these trying times. In our regular Service + Solidarity Spotlight series, we'll showcase one of these stories every day. Here's today's story.
Members of the Texas AFL-CIO—including members of the American Federation of Teachers (AFT), the Electrical Workers (IBEW) and CWA—joined forces with LUPE Votes and other community groups in San Juan, Texas, on Saturday to increase voter turnout and drive support for pro-labor candidates in the Rio Grande Valley. The event saw more than 75 excited participants. After canvassing, event organizers held a community cookout with food and live music. It was such a success, organizers committed to holding future solidarity events in the Rio Grande valley.
Kenneth Quinnell
Fri, 11/04/2022 – 09:36