Service + Solidarity Spotlight: The Animation Guild Secures Voluntary Recognition for Union Drive at Nickelodeon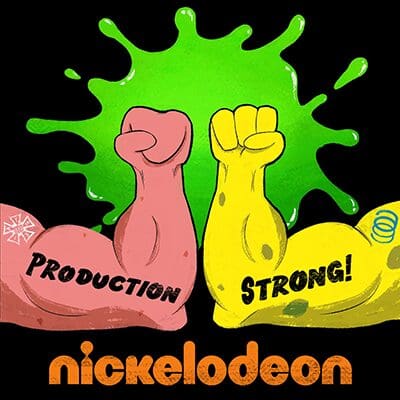 Working people across the United States have stepped up to help out our friends, neighbors and communities during these trying times. In our regular Service + Solidarity Spotlight series, we'll showcase one of these stories every day. Here's today's story.
The Animation Guild, Theatrical Stage Employees (IATSE) Local 839, has secured voluntary recognition for a group of unionizing production workers at Nickelodeon Animation Studios. The company agreed to recognize the bargaining unit of 177 workers that includes production coordinators, production managers, asset production coordinators and others. This will be the largest unit of production workers to join The Animation Guild so far and they will now begin negotiations for their first union contract.
"By doing this, the studio has shown that they are willing and ready to recognize the hard work, time and love we pour into our productions," said the organizing committee in a statement. "We are so excited to work with them and our artist colleagues to come to an agreement that reiterates their support for what we do."
One of the primary goals for the new unit will be to increase inadequate pay, which makes it challenging for production workers to afford living in Los Angeles. Many animation workers must seek overtime, additional jobs, loans or financial help from friends and family.
Kenneth Quinnell
Fri, 01/20/2023 – 09:38