Service + Solidarity Spotlight: UNITE HERE Ramps Up Campaign to Save Daily Housekeeping at Hilton Hotels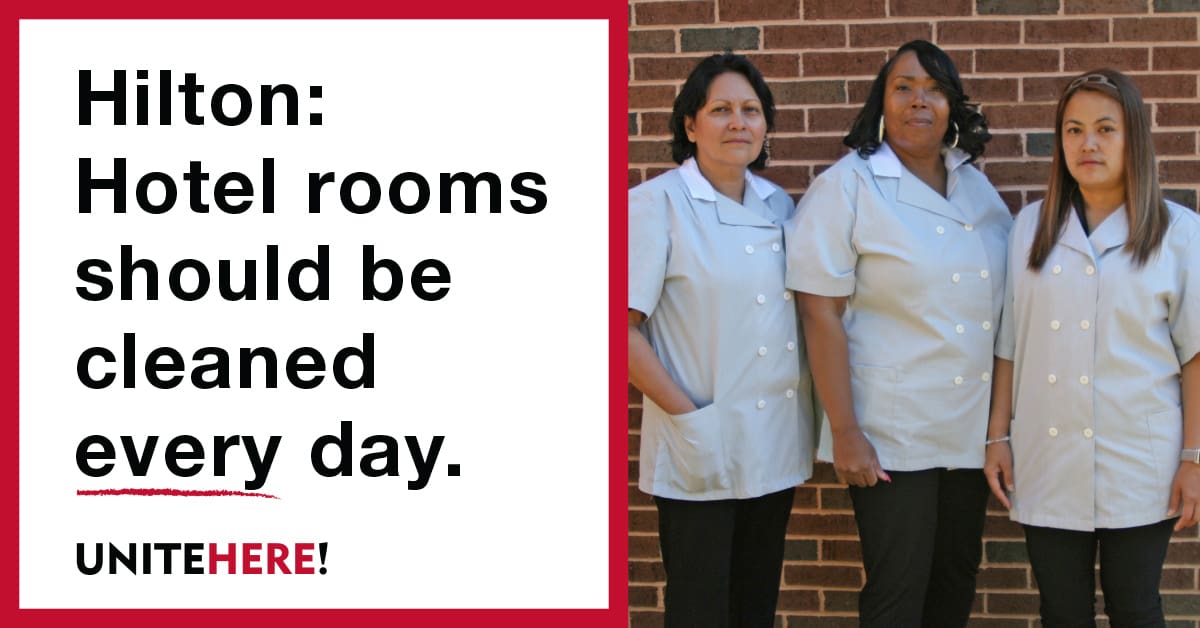 Working people across the United States have stepped up to help out our friends, neighbors and communities during these trying times. In our regular Service + Solidarity Spotlight series, we'll showcase one of these stories every day. Here's today's story.
As tourism comes back, the hotel industry is trying to cut guest services and the workers who make these services possible, and Hilton—where unions spent over $100 million in 2018 and 2019—is leading the way. UNITE HERE is preparing to launch a national campaign to restore thousands of hotel housekeeping jobs and is asking for the labor movement's support. Click here to access UNITE HERE's toolkit for labor allies and be part of the campaign.
Hilton recently announced the end of automatic daily housekeeping, threatening the travel experience and housekeepers' livelihoods. UNITE HERE is pushing for hotel rooms to be cleaned every day because that's the standard of service guests have come to expect and love. Travelers say cleanliness is a top priority in poll after poll, and they should not have to request this standard service at a full-service hotel.
Kenneth Quinnell
Thu, 09/02/2021 – 09:30