Service + Solidarity Spotlight: University of Michigan's Library and Museum Workers Organize Union With AFT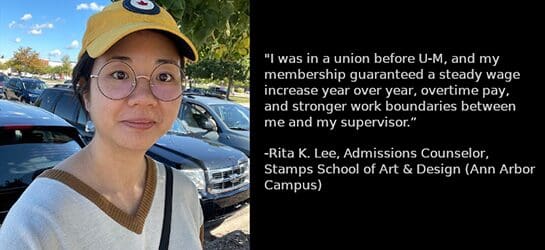 Working people across the United States have stepped up to help out our friends, neighbors and communities during these trying times. In our regular Service + Solidarity Spotlight series, we'll showcase one of these stories every day. Here's today's story.
Hundreds of library and museum workers at the University of Michigan (UM) announced earlier this week that they are forming University Staff United/American Federation of Teachers (AFT) Michigan Local 284. The workers who are organizing said that they are motivated to collectively bargain for adequate pay, better advancement opportunities, more inclusive and flexible working conditions and access to affordable child care. The majority of workers are supporting the union drive.
"On so many issues right now, university staff are at the mercy of the departments' and the schools' leadership," said Samuel Simpson, a resource-sharing specialist at UM's Ann Arbor campus. "If we're unionized, management has to come to the table and brainstorm solutions alongside us. We're not organizing to go against 'them.' We're organizing to work better together."
Kenneth Quinnell
Fri, 08/05/2022 – 09:38