Service + Solidarity Spotlight: Western Region Solidarity: IUE-CWA Walmart Actions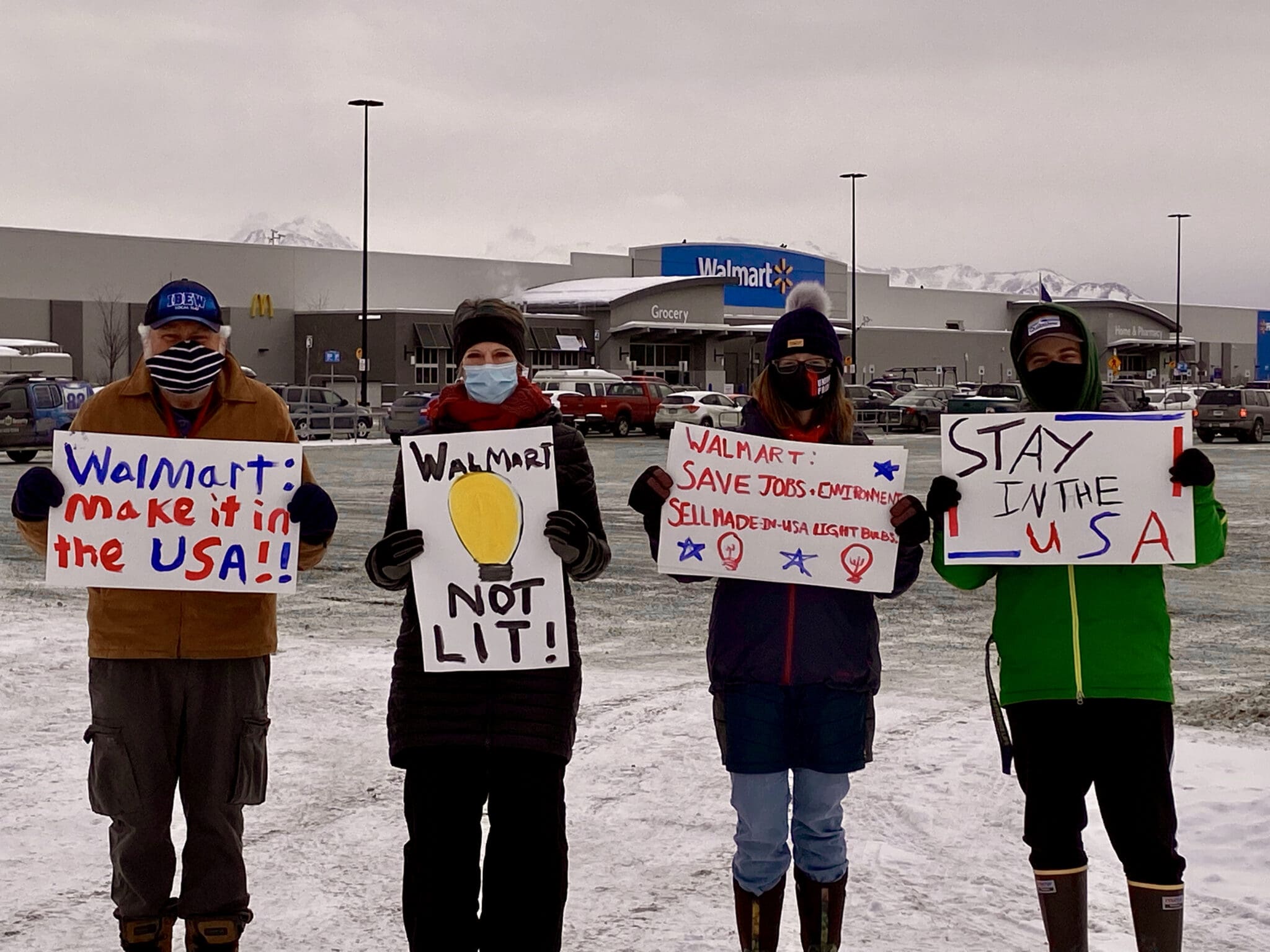 Working people across the United States have stepped up to help out our friends, neighbors and communities during these trying times. In our regular Service + Solidarity Spotlight series, we'll showcase one of these stories every day. Here's today's story.
Members of the Communications Workers of America (CWA), state federations and central labor councils across the AFL-CIO Western Region held protests at Walmart in solidarity with more than 80 Ohio workers whose jobs producing Walmart's "Made in America" light bulbs are being shipped to China.
While Walmart boasts a public commitment to supporting American manufacturing, the producer of its store-brand LED light bulbs, GE-Savant LLC, recently announced it intends to move the product line to China for production, permanently laying off more than 80 workers. The Walmart brand light bulbs are currently made by IUE-CWA workers in Bucyrus, Ohio, one of the only residential lighting plants left in the United States; nearly all other residential light bulbs are now produced in China.
In a show of increased public pressure for Walmart to stand up to its supplier and demand they keep manufacturing jobs for the retailer's in-house "Made in America" LED light bulb line, we thank the Alaska AFL-CIO, Arizona AFL-CIO, Alameda Labor Council, Contra Costa Labor Council, Oregon AFL-CIO, South Bay AFL-CIO Labor Council and the Washington State Labor Council for their organized actions.
Kenneth Quinnell
Tue, 03/02/2021 – 08:30