Women's History Month Profiles: Heather Skopik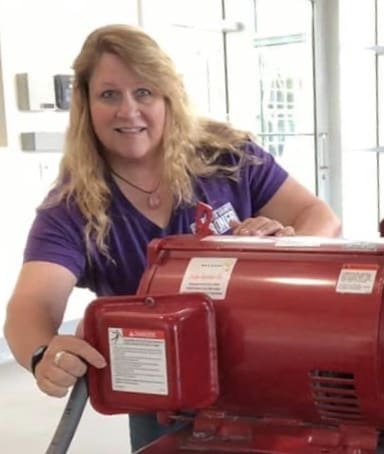 This year, for Women's History Month, we're taking a look at a group of leaders who are currently active making women's history across the labor movement. Check back daily for a new profile and meet some of the people working to improve not only their community, but also to improve conditions for working people across the country. Today's profile is Heather Skopik.
The backbone of her county's health system, Skopik has been working in the building trades for more than 30 years. She is a proud member of Operating Engineers (IUOE) Local 501 and part of a great team serving the Department of Health Services in Los Angeles County. She has worked as both an engineer and a teacher throughout her career.
Kenneth Quinnell
Wed, 03/24/2021 – 09:30