Women's History Month Profiles: Leeann Foster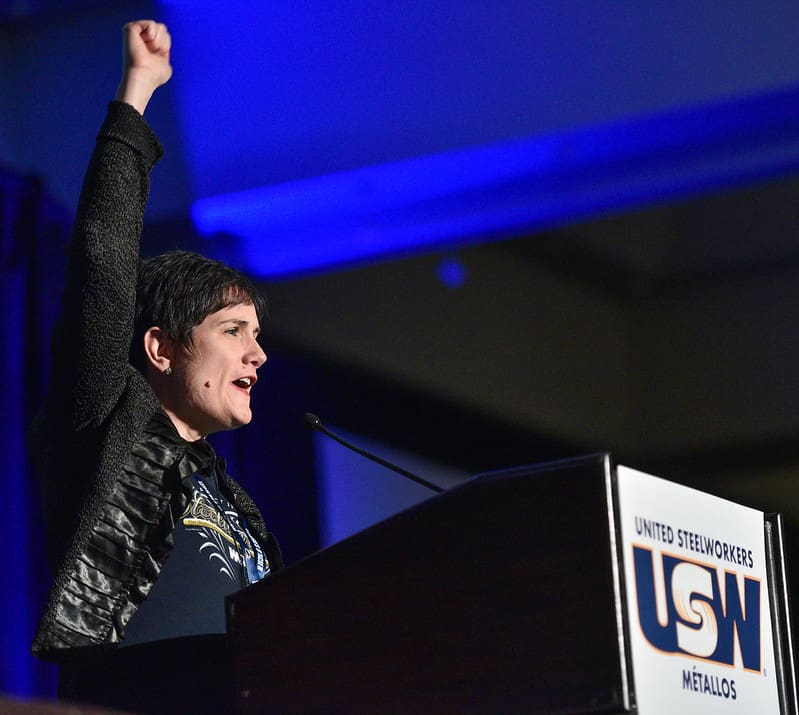 This year, for Women's History Month, we're taking a look at a group of leaders who are currently active making women's history across the labor movement. Check back daily for a new profile and meet some of the people working to improve not only their community, but also to improve conditions for working people across the country. Today's profile is Leeann Foster.
Leeann Foster is the epitome of a Woman of Steel. She is a new international vice president for the United Steelworkers (USW), one of two women leading North America's largest industrial union. She leads USW's major bargaining in the paper sector, heads the Women of Steel Leadership Development Program and was integral in the 2005 merger with PACE and USW. Foster co-chairs the IndustriALL Global Union Federation Pulp and Paper Sector Working Group and is a commissioner in Mt. Lebanon, Pennsylvania.
Kenneth Quinnell
Fri, 03/12/2021 – 09:30