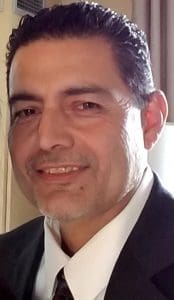 Effective September 1, TCU/IAM National President Maratea appointed Sal Rodriguez to work with National Vice-President Brian Shanahan in the newly established TCU Organizing Department.
This focus on organizing will move TCU forward in addressing our future needs and will lay the groundwork for the increase in membership which is vital for the long term growth of our union.
"Technology, Precision Scheduled Railroad and the pandemic are just a few of the challenges that continue to impact our membership. We must continue to be vigilant in enforcing our current agreements but we also must be aggressive in Organizing new members. Organizing is vital to the long term success of our Union." – TCU National President Maratea
The post Sal Rodriguez Named Executive Director of the New TCU/IAM Organizing Department appeared first on IAMAW.