Action Alert: Tell Philadelphia Orchestra Association: Respect Your Singers! Recognize Their Union!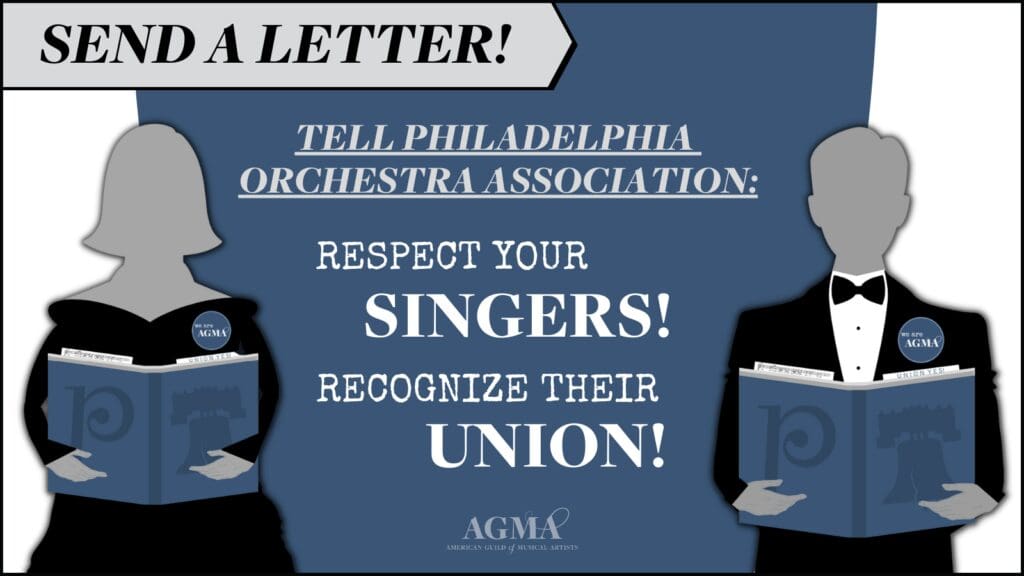 In only six years, the Philadelphia Symphonic Choir has established itself as the premier chorus for symphonic works, drawing some of the best choral singers from the region and the country. They have been the only group directly involved in the Philadelphia Orchestra's performances that is not part of a union.
That changed on Dec. 5, when the Choir voted to join the American Guild of Musical Artists (AGMA). They asked the Philadelphia Orchestra Association to voluntarily recognize their union by noon on December 12. That deadline passed.
Will you help? Click here to send a letter to the Philadelphia Orchestra Association, demanding that they respect their singers and voluntarily recognize their union!
Kenneth Quinnell
Fri, 12/16/2022 – 12:09