Behold! Medieval Times Workers Score Second Organizing Victory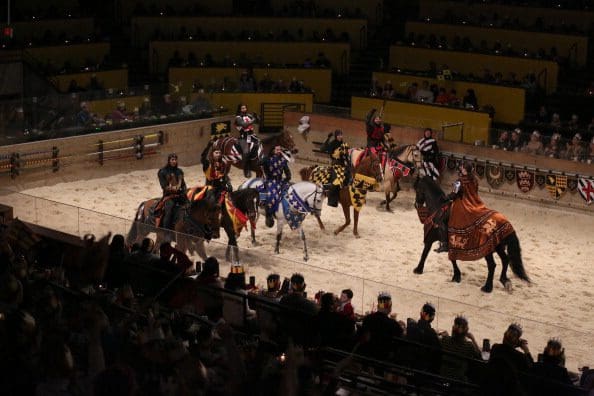 After months of delays and union-busting tactics from their employer, the workers at the Medieval Times castle in Buena Park, California, voted decisively last week to form a union with the American Guild of Variety Artists (AGVA).
This is the second group of workers to form a union at the dinner theater company after their counterparts in New Jersey successfully organized with AGVA in July. Medieval Times workers said they were motivated to organize in order to work under the protection of a collective bargaining agreement, which will achieve better working conditions, a safer work environment and wages commensurate with their skills.
"There was a dismissiveness and feeling that the company views us as replaceable and having a union really sets us apart and shows that…we take our jobs seriously and we want to be treated with the same respect," Erin Zapcic (not pictured), a union organizer who performs as a queen in Buena Park, told NPR.
Kenneth Quinnell
Fri, 11/18/2022 – 10:28