Black History Month Profiles: Annie Anderson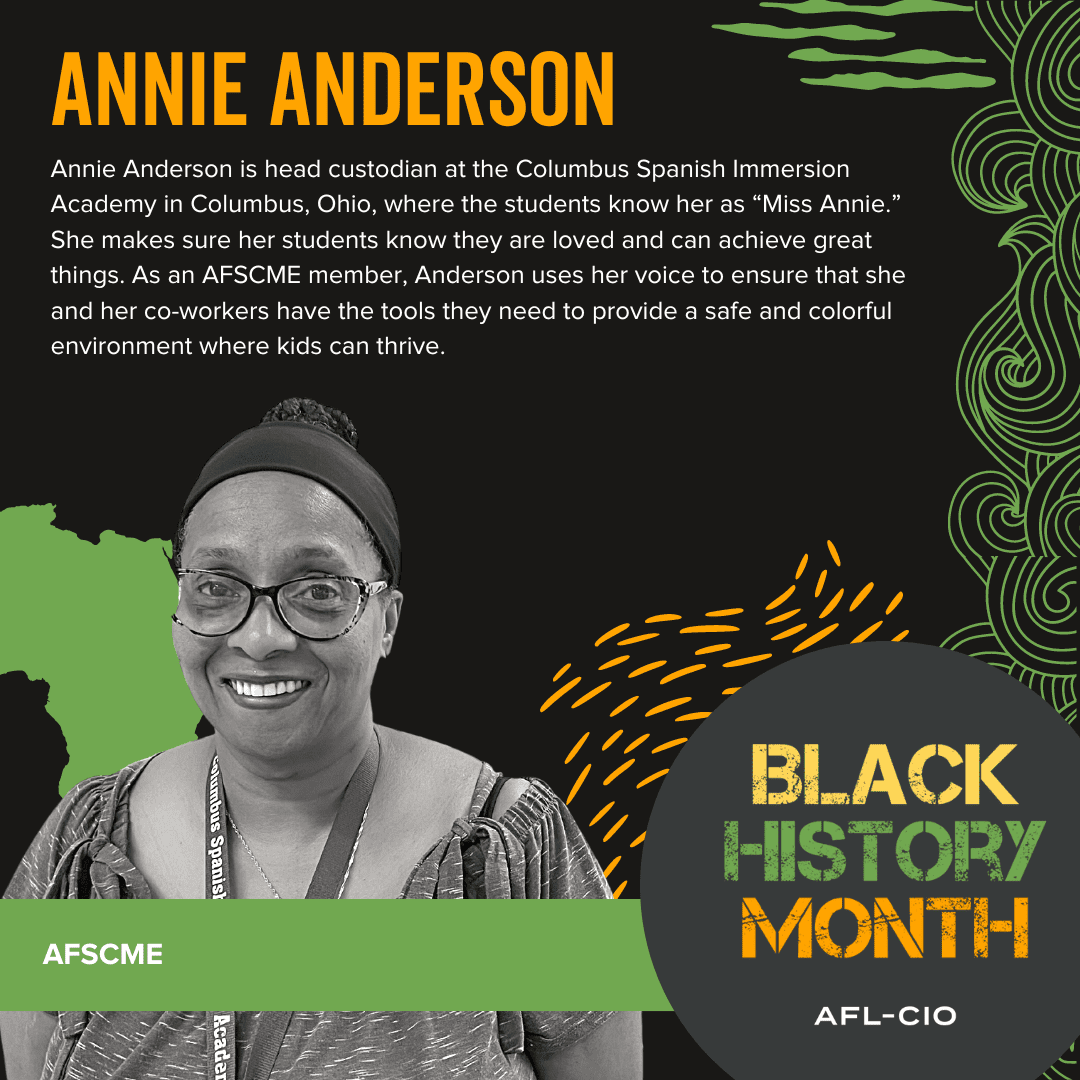 This year, for Black History Month, we're taking a look at a group of leaders who are currently active making Black history across the labor movement. Check back daily for a new profile and meet some of the people working to improve not only their community, but also to improve conditions for working people across the country. Today's profile is Annie Anderson of AFSCME.
Annie Anderson is head custodian at the Columbus Spanish Immersion Academy in Columbus, Ohio, where the students know her as "Miss Annie." She makes sure her students know they are loved and can achieve great things. As an AFSCME member, Anderson uses her voice to ensure that she and her co-workers have the tools they need to provide a safe and colorful environment where kids can thrive.
Kenneth Quinnell
Wed, 02/01/2023 – 09:44