Black History Month Profiles: C. Faye Harper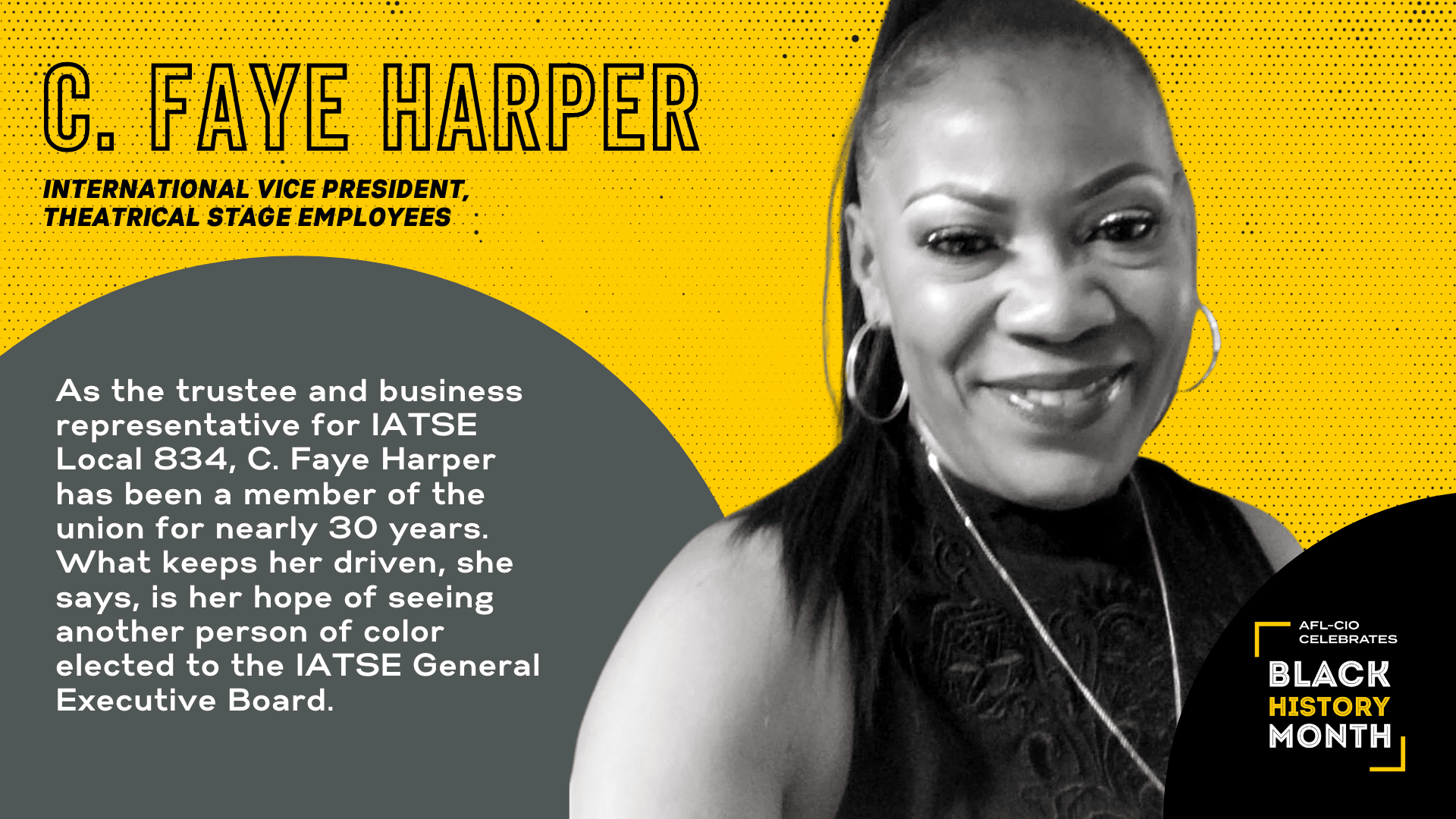 This year, for Black History Month, we're taking a look at a group of leaders who are currently active making Black history across the labor movement. Check back daily for a new profile and meet some of the people working to improve not only the conditions for working people in our community, but also across the country. Today's profile is C. Faye Harper.
C. Faye Harper currently serves as the 10th international vice president for the Theatrical Stage Employees (IATSE). She also serves as a trustee and business representative for IATSE Local 834. She has been with the union for nearly 30 years. She said her activism was driven by never having seen a person of color on the IATSE General Executive Board. "As a leader, it's necessary that someone of color see that there is representation and somebody represents who they are," Harper said. In 2016, Harper was elected to the General Executive Board, becoming the change she wanted to see in the world.
Kenneth Quinnell
Thu, 02/11/2021 – 09:37