Service + Solidarity Spotlight: FLOC Hosts Vaccination Clinics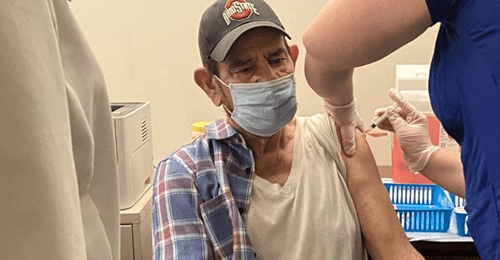 Working people across the United States have stepped up to help out our friends, neighbors and communities during these trying times. In our regular Service + Solidarity Spotlight series, we'll showcase one of these stories every day. Here's today's story.
The Farm Labor Organizing Committee (FLOC) is working to ensure Black and Brown communities in Toledo, Ohio, have access to the vaccine. The union held its first vaccination clinic, where 30 members of the community who are older than 75 or have underlying health conditions received their first shot. FLOC held another vaccination event this past Friday. "We're succeeding in getting health officials to re-think distribution to reach Latinos and Black folks who are having the highest mortality rates," said FLOC President Baldemar Velasquez (not pictured). Throughout the pandemic, communities of color have experienced much higher rates of mortality from COVID-19.
Kenneth Quinnell
Thu, 02/11/2021 – 08:36