Black History Month Profiles: Calvin Brooks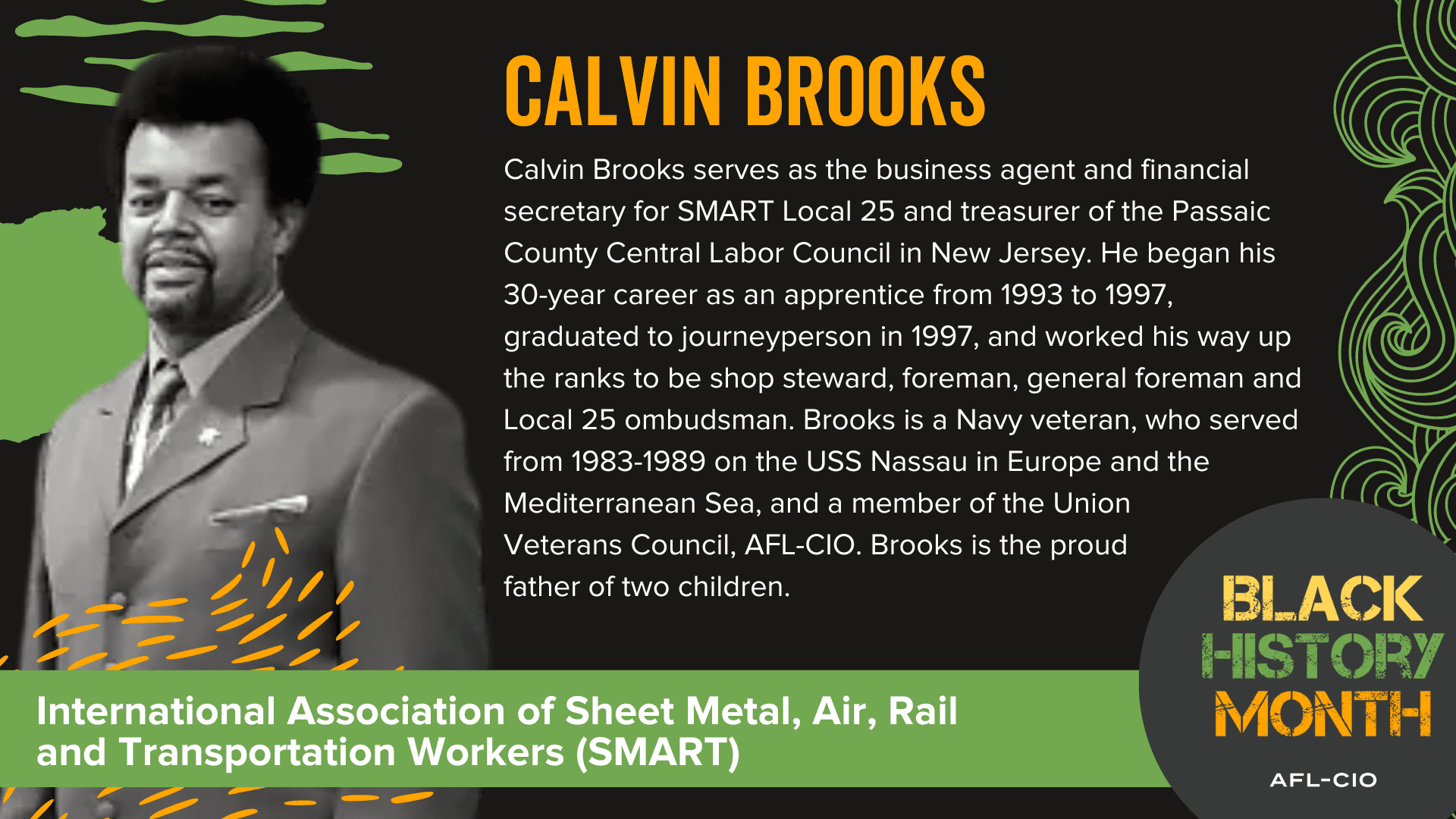 This year, for Black History Month, we're taking a look at a group of leaders who are currently active making Black history across the labor movement. Check back daily for a new profile and meet some of the people working to improve not only their community, but also to improve conditions for working people across the country. Today's profile is Calvin Brooks of SMART.
Calvin Brooks serves as the business agent and financial secretary for International Association of Sheet Metal, Air, Rail and Transportation Workers (SMART) Local 25 and treasurer of the Passaic County Central Labor Council in New Jersey. He began his 30-year career as an apprentice from 1993 to 1997, graduated to journeyperson in 1997, and worked his way up the ranks to be shop steward, foreman, general foreman and Local 25 ombudsman. Brooks is a Navy veteran, who served from 1983-1989 on the USS Nassau in Europe and the Mediterranean Sea, and a member of the Union Veterans Council, AFL-CIO. Brooks is the proud father of two children.
Kenneth Quinnell
Thu, 02/02/2023 – 09:59