Black History Month Profiles: Fred Smith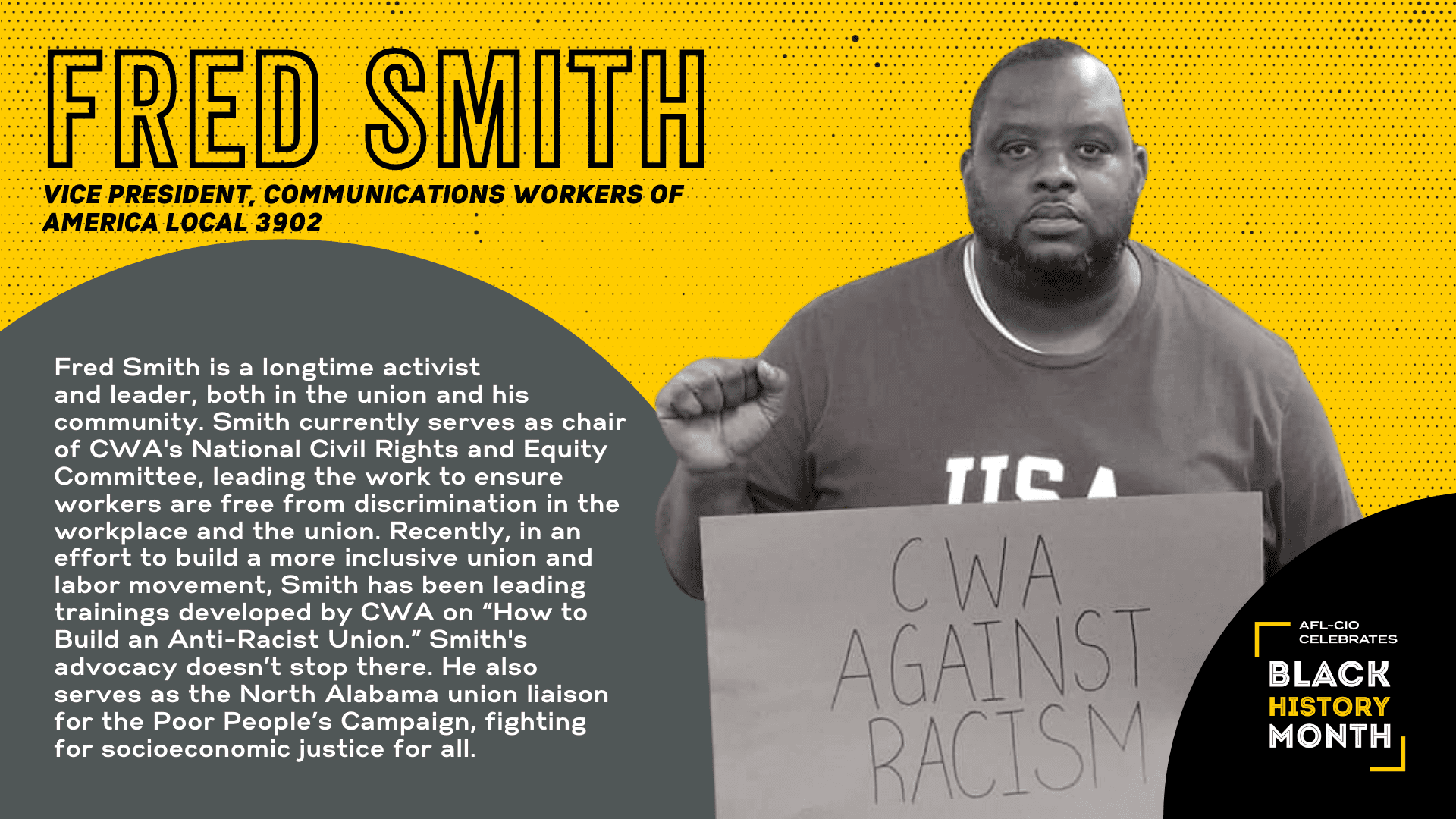 This year, for Black History Month, we're taking a look at a group of leaders who are currently active making Black history across the labor movement. Check back daily for a new profile and meet some of the people working to improve not only their community, but also to improve conditions for working people across the country. Today's profile is Fred Smith.
Fred Smith is the vice president (AT&T Mobility) of CWA Local 3902 in Birmingham, Alabama. Smith is a longtime activist and leader both in the union and his community. He currently serves as the chair of the National Civil Rights and Equity Committee, leading the work to ensure workers are free from discrimination in the workplace and the union. Recently, in an effort to build a more inclusive union and labor movement, Smith has been leading trainings developed by the national CWA on "How to Build an Anti-Racist Union." His advocacy doesn't stop there. He also serves as the North Alabama Union Liaison for the Poor People's Campaign fighting for socioeconomic justice for all. 
Kenneth Quinnell
Sat, 02/27/2021 – 07:54